Video Lecture: Creative Resistance — Political Art + Craftivism
---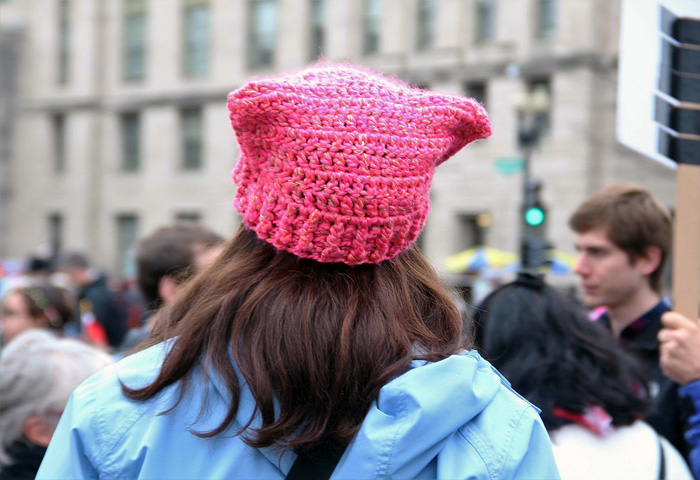 Some material contained in this presentation is sexually suggestive, and would be considered "adult." It may not be appropriate for younger viewers.
Politics – past and present – provide ample fodder for creative inspiration.  Sarah Bearup-Neal, Glen Arbor Arts Center gallery manager, surveys some of these powerful examples during a slide lecture. Registered viewers will receive link access to the video lecture in their order confirmation email.
From Theodore Gericault's 19th century painting, The Raft of the Medusa, to the thousands of pink, hand-knit caps worn during the historic 2017 Women's March in Washington, DC, the visual arts show themselves to be expressive tools. Craftivism is a creative movement that began to take shape in the early 2000s. It sought to combine visual art with activism and turned to the so-called "domestic arts" of embroidery, knitting, and hand stitching to comment on a wide range of current, topical issues – from feminism to sexism to environmental concerns.
In addition to her duties at the GAAC, Bearup-Neal is a practicing fiber artist. She received a BFA from Michigan State University.