Exhibit: Amy L. Clark-Carels
A CELEBRATION: THE PAINTINGS OF AMY L. CLARK-CARELS
The Glen Arbor Arts Center celebrates Amy L. Clark-Carels's love of watercolor painting in a small exhibition of work May 3 - August 31.
Exhibit: Food Is Art / Art Is Food
Visual artists throughout time have found food a rich, inspiring subject. Food Is Art / Art Is Food takes an expanded view of the subject.
Solstice Plein Air
Be inspired by the Druids at Stonehenge. Paint the rise and fall of the Summer Solstice (the longest day of the year).
6ft Apart Art: Artist Pop-Up + Demos
The Artist Pop-Ups + Demos turn the Glen Arbor Arts Center's front yard and parking area into open-air exhibition and music venues. Participating studio artists will demonstrate what they do, talk about their work, and exhibit.
Night Photography - At Sleeping Bear National Lakeshore
Level up your night photography skills and better understand how to create long exposures under the moon and stars!
2021 Clothesline Exhibit Call-for-Entries
Our Mission
The Glen Arbor Arts Center is a nonprofit organization dedicated to enriching community life through the arts.
Classes
GAAC offers diverse and exciting classes for all skill levels. Some are taught in the center of Glen Arbor, tucked away in our wooded location. Others are taught in the beautiful pastoral setting of Thoreson Farm, located in the Sleeping Bear Dunes National Lakeshore. Our instructors have impressive credentials and extensive teaching experience. We have a generous scholarship program for persons who qualify; please inquire.
Learn More
Events
You don't have to be a creator to benefit from the arts. Research shows that exposure to painting, dancing, singing, writing, and theater is good for our emotional well being. GAAC invites you to appreciate and benefit from the creativity of others all year long through our diverse events.
Learn More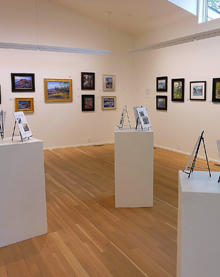 Exhibits
The GAAC galleries offer year-round exhibits using the visual, performing, written, and spoken arts as a way to explore a range of ideas. Companion programs – artist interviews, art history talks, classes, theater performances, music, poetry — round out each exhibit and offer dynamic opportunities to dig deeper into a theme and to explore it from many unexpected angles.
Learn More
Artists
GAAC provides a wide variety of opportunities for our community of artists to show and sell their work, connect with other artists, and encourage others through teaching.
Learn More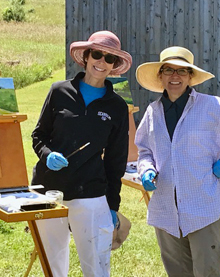 Serving the Glen Lake area in Leelanau County, the GAAC offers year-round enriching art and entertainment with something for everyone. The organization is a vital, active, multidimensional center for the arts, art making, and creativity – thanks to our many volunteers and staff. Join us for the variety of events and classes we have to offer. New members, volunteers, and visitors are always welcome.