Exhibit: Vessels
The Glen Arbor Arts Center takes an out-of-the-box look at bowls, baskets, urns, pods, and other objects that store and carry things, in its fall exhibit, VESSELS.
Exhibit: Ropes, Ribbons, Twigs, and Things
The Glen Arbor Arts Center's fall, Lobby Gallery exhibition is Ropes, Ribbons, Twigs, and Things, a series of intaglio prints by Traverse City artist Dorothy Anderson Grow.
After School Arts: Session 1
Artist-In-Residence Presentation: Ana Spencer
Illinois potter and teacher Ana Spencer will use her Glen Arbor Arts Center residency to get "a fresh take" on her materials and process. Spencer's residency is Sept. 25 – October 8.
Vessels Walk + Talk
A guided walk-and-talk through the Glen Arbor Arts Center's VESSELS exhibition takes place Saturday, October 8, 11 am. Sarah Bearup-Neal, GAAC gallery manager, leads a conversational tour of this dynamic exhibit.
Mission
The Glen Arbor Arts Center is a nonprofit organization dedicated to enriching community life through the arts.
Vision
Art Everywhere! The Glen Arbor Arts Center is a destination for creativity and a catalyst for community collaborations that engage and inspire.
Classes
GAAC offers diverse and exciting classes for all skill levels. Some are taught in the center of Glen Arbor, tucked away in our wooded location. Others are taught in the beautiful pastoral setting of Thoreson Farm, located in the Sleeping Bear Dunes National Lakeshore. Our instructors have impressive credentials and extensive teaching experience. We have a generous scholarship program for persons who qualify; please inquire.
Learn More
Events
You don't have to be a creator to benefit from the arts. Research shows that exposure to painting, dancing, singing, writing, and theater is good for our emotional well being. GAAC invites you to appreciate and benefit from the creativity of others all year long through our diverse events.
Learn More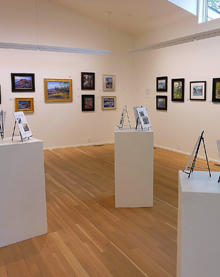 Exhibits
The GAAC galleries offer year-round exhibits using the visual, performing, written, and spoken arts as a way to explore a range of ideas. Companion programs – artist interviews, art history talks, classes, theater performances, music, poetry — round out each exhibit and offer dynamic opportunities to dig deeper into a theme and to explore it from many unexpected angles.
Learn More
Artists
GAAC provides a wide variety of opportunities for our community of artists to show and sell their work, connect with other artists, and encourage others through teaching.
Learn More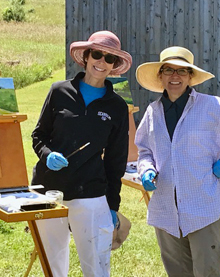 Serving the Glen Lake area in Leelanau County, the GAAC offers year-round enriching art and entertainment with something for everyone. The organization is a vital, active, multidimensional center for the arts, art making, and creativity – thanks to our many volunteers and staff. Join us for the variety of events and classes we have to offer. New members, volunteers, and visitors are always welcome.