---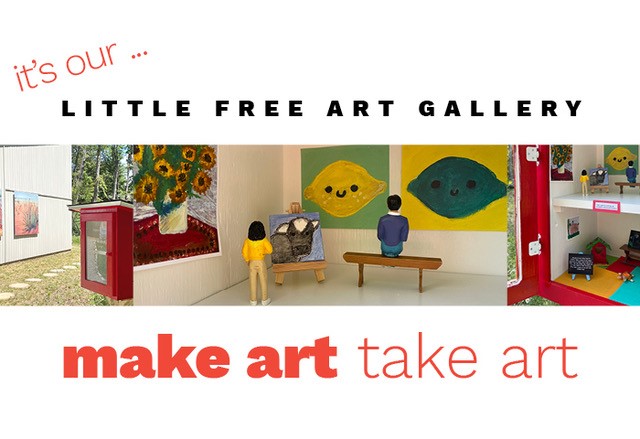 A year-long outdoor gallery of children's artwork.
Our Little Free Art Gallery showcases donated artwork from the area and visiting little artists in the Glen Lake area. The premise is similar to the Little Free Libraries around the country — take a piece of art / leave a work of art. The art is free – but the people and furniture stay. They need a place to sit and rest. Art supplies are available for any visiting little artist on our back deck.
We thank Northwoods Hardware, Image 360, Leelanau Enterprise, Saxon Design, and the Michigan Arts and Culture Council for funding this project.
Please take a photo and tag us! #GAACLittleFreeArtGallery.