Farm Stories: Leelanau County Poor Farm
---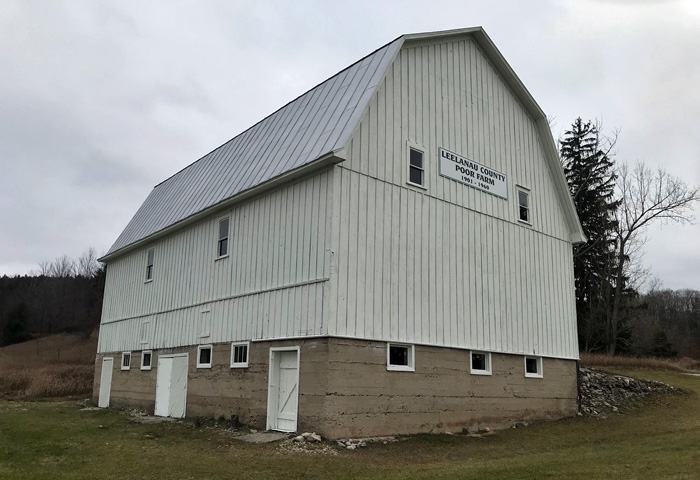 As part of the GAAC's Telling Stories exhibition [January 13 – March 23, 2023], Gallery Manager Sarah Bearup-Neal talked with Michigan residents about stories told in the sky and on the ground.
Farm Stories: From 1901 to 1961, Leelanau County residents who found themselves homeless, and in need of work, found shelter and employment at the county's Poor Farm – a 120-acre farm, located a mile from Maple City, Michigan on County Road 616. A new documentary is underway about the Poor Farm, its history, and its progressive role in the community. In this video interview, we talk with two of the project's members, Leelanau County residents Tina Mehren and Barb Siepker.
Enjoy the online version of the Telling Stories exhibit here.