Wild/Nature: A Creative Writing Workshop
---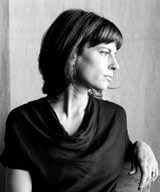 In this two-day creative writing experience we'll take a "field notes" approach to writing vivid, engaged, ecologically infused texts in response to outer and inner wilds. We'll look at inspiring texts that capture the energy, imagery and impact of creatures and places we call wild, and employ exercises, assignments and thought experiments to foster our sensitivity toward the natural world and our place in it. We will also look for language to describe the inner wilds that serve as sources for much of the writing we admire or want to do ourselves. Please bring a notebook and a lunch.
While this is a rigorous course designed to meet the needs of serious writers, We warmly welcome participants with a genuine interest in the topic and Holly is prepared to adapt the materials according to all abilities. While we will focus on poetry, this workshop serves the needs of those working in all genres, including visual and performing artists. Get in touch with Holly directly with any questions or concerns: hollywren@gmail.com
Holly Wren Spaulding is a writer, teacher, and founder of Poetry Boot Camp (Traverse City) and Poetry Forge (Massachusetts). She received degrees in literature and creative writing from University of Michigan and Trinity College, Dublin, Ireland. Her poems and articles have appeared in Michigan Quarterly Review, Witness, The Nation and elsewhere. Originally from northern Michigan, she now lives in Northampton, Massachusetts. hollywrenspaulding.com.
Two day workshop: June 30 & July 1 | 9:30 am – 2 pm