What Binds Us Together – Exploring The Braided Essay
---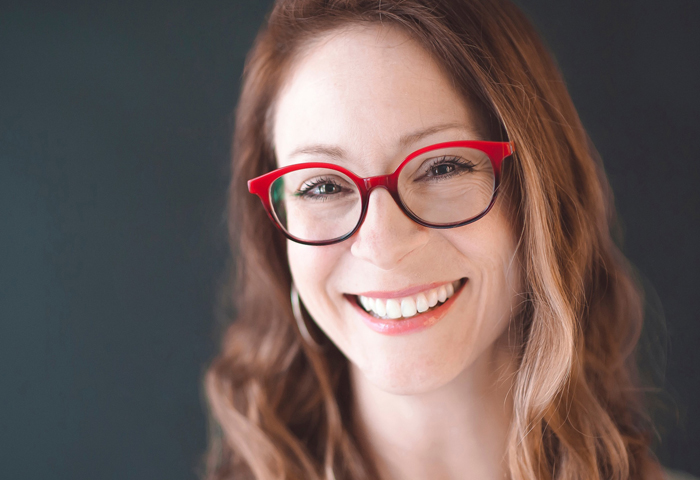 Date & Time: August 9 and 11, 9 am-4 pm
Registration Deadline: August 6
Do you wish to write about the world around you but doubt whether your limited perspective is worth sharing? Or do you have a personal story asking to be written—but can't seem to find the words? Perhaps you are grieving a loss or processing anger or despair. The Braided Essay is a versatile form that allows an author to explore challenging topics by coming at them sideways, from multiple directions, so that each strand of the braid strengthens the whole. In this class, students will read, chat, research, and write in exercises designed to guide students through the first draft of a braided essay. All levels of experience welcome, ages 16 and up.
Please contact the GAAC Education Manager for any questions or to be added to a waiting list if registration is sold out.
Jennifer Sperry Steinorth is a poet, educator, interdisciplinary artist, and licensed builder. The author of A Wake with Nine Shades (2019), a finalist for Foreword Reviews Best of the Indie Press Award, Forking the Swift (2009), and Her Read, a graphic poem (2021), she has received grants from Vermont Studio Center, the Sewanee Writers Conference, Community of Writers and the MFA for Writers at Warren Wilson College. Her poems appear in Beloit Poetry Journal, Black Warrior Review, The Cincinnati Review, Mid-American Review, Missouri Review, New Ohio Review, Pleiades, Plume, Rhino, TriQuarterly, and elsewhere. Her visual art has appeared at the Woman Made Gallery in Chicago and Oliver Arts Center in Michigan. She designs homes and teaches writing at Northwestern Michigan College.
Steinorth began her artistic life as a dancer. She studied and performed with the Houston Ballet, the School of the Pennsylvania Ballet, and Interlochen Arts Academy. For ten years, she was president and lead designer for a design-build construction company specializing in environmentally responsible homes; her architectural work has been featured in Fine Homebuilding and other national journals.
Minimum Enrollment
Glen Arbor Arts Center reserves the right to cancel any class or multi-day, sequential-day workshop that does not meet its minimum student enrollment prior to the first class session. If a class is cancelled by GAAC for lack of enrollment, GAAC will offer a full refund to the student in the manner in which tuition was paid (Cash payments will be refunded by check). Please be aware that GAAC is not responsible for losses incurred due to housing, travel or other arrangements.
Refunds
Requests for cancellation by the student at least fourteen (14) days prior to the first day of class will be honored (minus a $20 processing fee). NO REFUNDS will be given for a student cancellation made less than fourteen (14) days in advance of the day of the class.
COVID-RELATED UPDATES TO 2021 PROGRAMS AS OF MAY 18, 2021
To ensure the safety of our students and staff, we have implemented new procedures for our 2021 programs, to mitigate the spread of COVID and still allow participants to have a wonderful time creating art.
Class sizes will be limited to 12 persons or less for outdoor programs and 8 or less for indoor programs.
All students must wear face coverings inside the center when social distancing isn't possible.
Students and staff will wash and sanitize hands frequently throughout the day.
Common areas and touched surfaces will be sanitized regularly.
To keep pace with the evolving conditions related to the pandemic, any new policies or procedures for classes will be communicated by June 15, 2021.