Mixed Media Collage and Image Transfers
---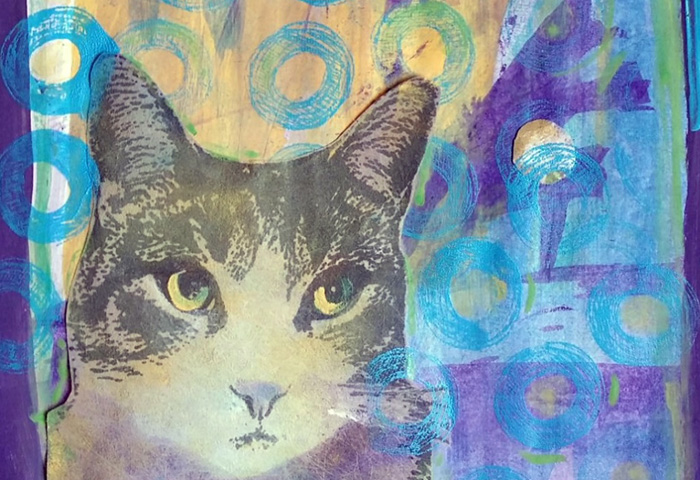 Date
This is a virtual/on-demand class so you may register anytime.
Description
Create a mixed-media collage using alternative techniques for applying paint and assembling images. Paint, collage, and layer using text, copies, tape and acrylic paint to create a dynamic, personal work of art.
Recommended Ages
High school through adult.
Format
Four downloadable teaching videos (approximately 20-25 mins each). An art kit will be provided with all the materials needed for creating alongside the teaching videos. The art kit will be shipped to you and the shipping is included in the price.
Carol Parker Mittal is an artist and teacher holds her MFA in Visual Art from the University of Wisconsin—Madison, and a BS in Art Education from Western Michigan University. She has taught art in schools and community settings, implementing courses in a wide range of media. In her own studio work, Carol is a painter, bookbinder, and costumer.
Welcome Letter; Heavy, large format mixed-media paper; Acrylic paint set of 3-4 colors plus black and white.; 4 oz acrylic matte medium; Clear packing tape; Toner copies of images to use for transfers ; Mat board for painting; X-Acto knife
What you'll need to supply
Small tray for water
Collage materials from around your house and a piece of cardboard
Additional toner copies if desired (instructions included in welcome email & letter).
Sorry, no refunds for this virtual class.