Virtual Class: Decorative Bookmaking
---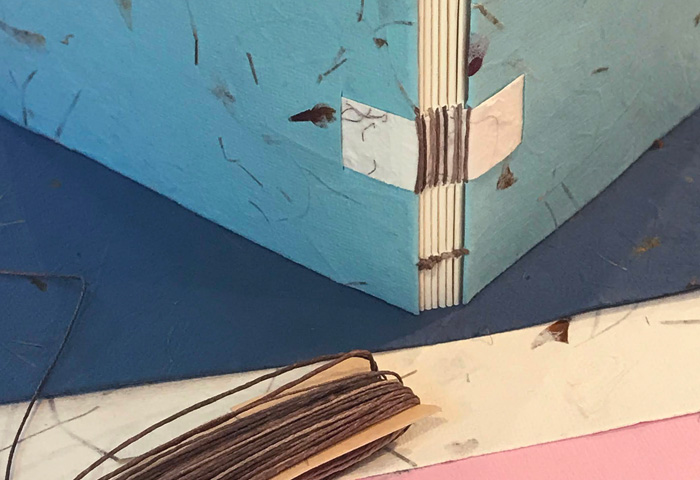 Description
Using decorative papers and linen threads, construct an eye-catching handmade book. Learn about papers and basic techniques, then follow step-by-step instructions for designing and assembling your book to be used for writing, drawing, or journaling. Craft a book as a gift for a friend, family member, or for yourself.
Recommended Ages
high school through adult
Format
Four viewable teaching videos (approximately 20-25 mins each). An art kit will be provided with all the materials needed for creating alongside the teaching videos.
Art Kit Contents
Welcome Letter; Handmade cover paper 8.5 x 11; 18 pieces of handmade paper for pages 8.5 x 11; 2 yards of binding cord ; Tyvek 4″ x 6″; Decorative papers 4″ x 6″; 4 oz PVA glue; Bookbinding needle; Mini paint roller with tray; X-Acto knife; Aluminum Ruler
Carol Parker Mittal is an artist and teacher holds her MFA in Visual Art from the University of Wisconsin—Madison, and a BS in Art Education from Western Michigan University. She has taught art in schools and community settings, implementing courses in a wide range of media. In her own studio work, Carol is a painter, bookbinder, and costumer.
Since there is no live component, students may start anytime! Art kits will be ready for pickup or mailing after September 15.
Sorry, no refunds for this virtual class.