Unconditional PRIDE Artist PopUP + Demo at the GAAC
---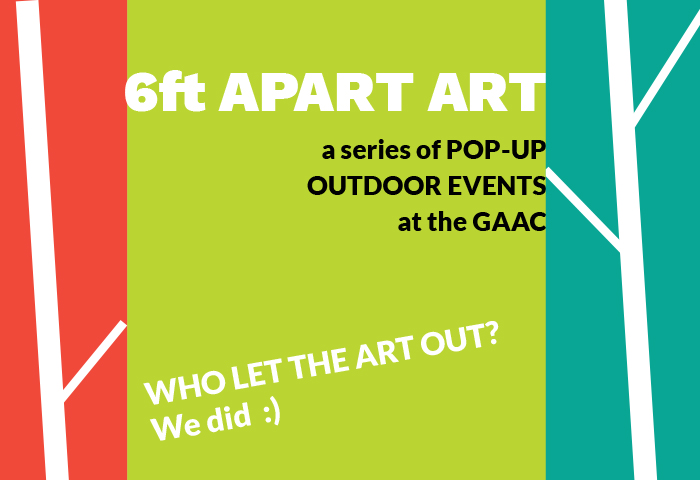 The Glen Arbor Arts Center and Up North Pride are creating the collaborative Unconditional PRIDE Artist PopUP + Demo, June 4, 11 am – 3 pm at the GAAC. The PopUP turns the GAAC's front yard and parking area into open-air exhibition and music venues.
The PRIDE PopUP is the first of three, summer pop-up events, and features work by studio artists who are LGTBQ aligned and others.
UP North Pride will have information about its shipping container art installation project, and updates about the 2022 Up North Pride events. Read more about Up North Pride here.
GAAC's musicians-in-residence, Interlochen's Sound Garden Quintet, will perform and converse about making music in unconventional settings.
Other exhibitors will demonstrate on-site. They are: Mash Up Rock and Roll, theater; Alice Moss, mixed media; Alexandra Herryman, puppetry; the Care-O-Van, a mobile therapeutic space that integrates music, visual art, play and more; Elara Coleman, metal jewelry; Scott Lankton, metal/blacksmith and the Forging for Peace Project; Up North Pride, Pride Day programs and shipping container project; GAAC Education Program, Pride silk screen printing.
The PopUP is an opportunity for visitors to watch and ask makers about their work, and to gain insights into creative process.
The Unconditional PRIDE PopUP is part of the GAAC's 6ft Apart Art Series. It's free and open to the public. A rain date has been scheduled for June 5.
CALENDAR THESE DATES: There are two more popUPs in 2022, on July 10, and August 13, each with a whole new crew of creative makers. Stay tuned!