Thoreson Farm Pottery Sampler Cancelled
---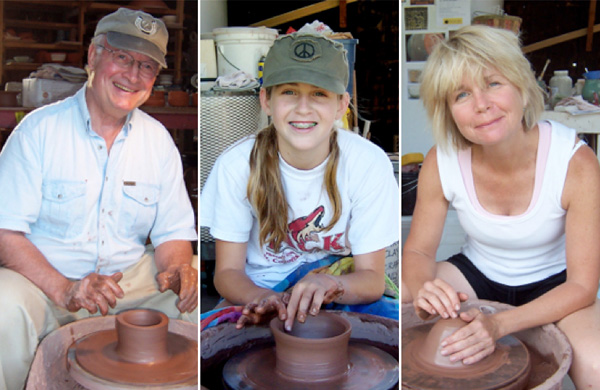 Due to the corona virus, this class has been cancelled.
Date: June 28.
In this class, students explore throwing on the wheel, extruding, and slab building. Experience three fun ways of making with clay in a positive environment and a beautiful setting.



John Huston is the GAAC Potter-in-Residence at Thoreson Farm. John has been a potter for more than 40 years. He studied in Ohio and Japan and started Platte River Pottery in Benzie County in 1978. He and his wife Amy Stevens own and operate Glen Lake Artists Gallery in Glen Arbor. instagram.com/thoresonfarmpottery
Refunds: Requests for cancellation at least seven (7) days prior to the first day of class will be honored (minus a $20 processing fee). NO REFUNDS will be given for a student cancellation made less than seven (7) days in advance of the day of the class.
Minimum Enrollment: Glen Arbor Arts Center Arts Center reserves the right to cancel any class or multi-day, sequential-day workshop that does not meet its minimum student enrollment prior to the first class session (30 days prior for multi-day workshops). If a class is cancelled by GAAC for lack of enrollment, GAAC will offer a full refund to the student in the manner in which tuition was paid (Cash payments will be refunded by check). Please be aware that GAAC is not responsible for losses incurred due to housing, travel or other arrangements.