Thoreson Farm Pottery Sampler
---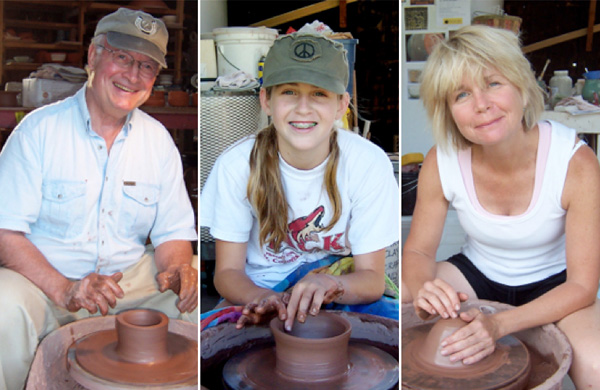 June 30: In this class we will explore throwing on the wheel, extruding, and slab building. Experience three fun ways of making with clay in a positive environment and beautiful setting.
[tabby title="Instructor Bio"] John Huston is the GAAC Potter-in-Residence at Thoreson Farm. John has been a potter for more than 40 years. He studied in Ohio and Japan and started Platte River Pottery in Benzie County in 1978. He and his wife Amy Stevens own and operate Glen Lake Artists Gallery in Glen Arbor.
instagram.com/thoresonfarmpottery
[tabby title="Date/Time"] Sunday, June 30, Time:  1-4pm [tabby title="Supply List"] Supplies are furnished.
Please wear old clothes and bring an old towel.
[tabby title="Refund Policy"] We understand that your plans might change. If they do, notify the GAAC office as soon as possible. Requests for cancellation by the student at least seven (7) days prior to the first day of class will be honored (minus a $20 processing fee). NO REFUNDS will be given for a student cancellation made less than seven (7) days in advance of the day of the class. [tabbyending]