The Visual Journal – Making the Most of Your Sketchbook
---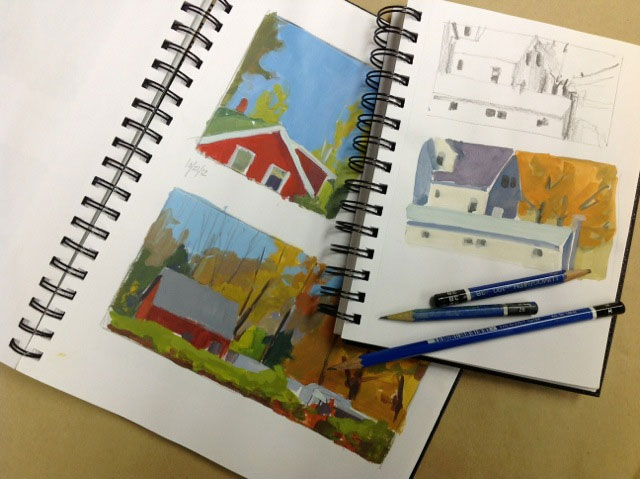 Sorry, This class is full. Please call if you would like to be added to the waiting list: 231-334-6112.
Sketchbooks can be an artistic endeavor unto themselves. They can represent a significant span of personal history, a visual journal, and a record of artistic growth. They can be the single most valuable source of information when working in the studio. Students will learn techniques to make the most of their time in the field by making many drawings, paintings, and written musings within the pages of their journals. Whether gathering information for studio paintings or simply for the sheer enjoyment of drawing and writing in nature, this class will energize and inspire you.
Margo Burian received her BFA from Kendall College of Art and Design, where she majored in illustration. After a twenty-year career as a commercial illustrator, the crossover to fine artist was a natural one for Margo. She exhibits in galleries in Harbor Springs, Glen Arbor, and Grand Rapids. Working mainly in oils, her paintings evoke a sense of beauty and timelessness, and draw on the serenity of Northern Michigan's lakes and fields. www.margoburian.net.
One day workshop: July 23 | 9 am – 1 pm
See supply list: click here