Lecture: The Art of Water in 28 ½ Minutes
---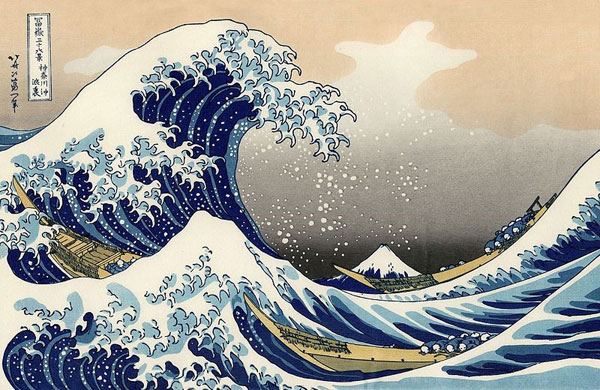 "If there is magic on this planet it is contained in water" — Poet/Philosopher Loren Eisley
Artists have been inspired by H2O since it's first surprising visualization in the prehistoric African Sahara. This talk will explore how artists have invoked the water muse as symbolic of such human concerns as life, immortality, purification/cleansing, passage/transport, revitalization/refreshment, destruction and, of course, beauty.
Feeley's wide-ranging presentation will cover prehistoric visualizations of water, painting from Leonardo to today's David Hockney, sculpture from Bernini to Jaume Plensa, installation art, water as a physical material, architecture, water inspired music and dance, digital art, poetry, performance art, and video and film. The talk will be moist, humid, wet, and, at times, positively soaking. However attendees need not bring their raincoats. Presentation will be at the Glen Arbor Art Center.
Hank Feeley is an author, painter, and sculptor whose second book Painting the Joy of Sleeping Bear County was published in 2016. He is a graduate The School of the Art Institute of Chicago and Harvard Business School. He has been a Visiting Artist at SAIC, an Artist in Residence at Ox-Bow, and has taught at Roosevelt University and the Dennos Museum. His work is held in public and private collections nationally and internationally. He is represented in Chicago by Aron Packer Projects and, in New York, by First Street Gallery.
Image: Hokusai, The Great Wave, 1829-32