Talk About Art – Writer Scott Craig
---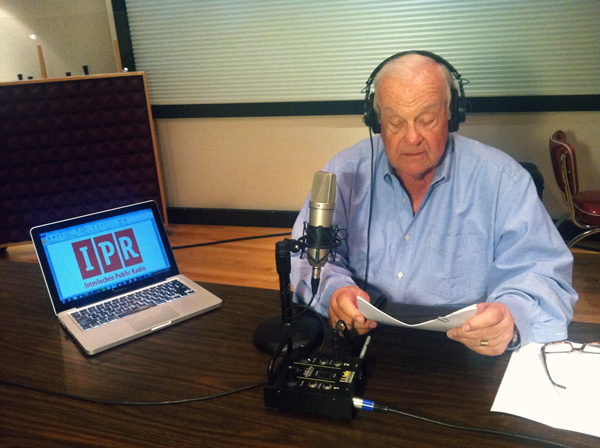 Leland resident Scott Craig tells the story of his life and the backstory of his public radio program "The Story Next Door" at the next "Talk About Art" interview.
Craig's 40-plus year career as a documentary filmmaker was all about storytelling, and earned him a slew of prestigious industry awards. In retirement, however, the need to talk about people, places and things did not cease. Craig approached Interlochen Public Radio in 2005 with an idea, which became "The Story Next Door," five-minute profiles of Northern Michiganders written and read by Craig. Although the subjects are local, each of the segments contains a universal element of experience. Forty-four of Craig's radio essays have been gathered into a volume and were published in 2013.
"Talk About Art" is a project of the GAAC. Presentations are open to the public without charge.