Talk About Art: Karen Stein
---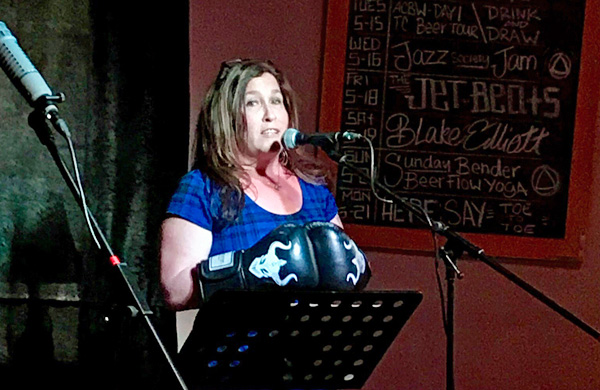 Now Hear This: Winter Stories + Storytelling with Karen Stein
Now hear this: The Glen Arbor Arts Center explores the season of winter through stories with Karen Stein, creative director and producer of Here:Say, the region's live, monthly storytelling show, on Sunday, February 10, 2 pm at the GAAC, 6031 S. Lake St., Glen Arbor. This event is part of the GAAC's Talk About Art, an occasional series of conversational interviews that explore creativity and process. It is free and open to the public.
Karen Stein launched Here:Say in 2013, and it's now in its sixth season. She wanted to create a space for the community to perform personal stories before a live audience. On February 10, Stein will talk with GAAC Gallery Manager Sarah Bearup-Neal about the ways stories connect us, and why winter is a great time to hunker down and listen. The conversation ends with Stein telling a short, winter story of her own.
This Talk About Art event is offered in conjunction with the GAAC's exhibition "Winter," a juried exhibition of 2D and 3D work celebrating the season. "Winter" continues until February 28.