Talk About Art: "In Bloom" Artists Part 2
---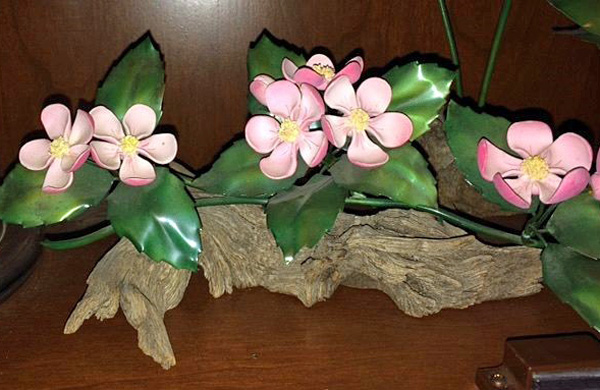 As part of the "In Bloom" exhibition, the Glen Arbor Arts Center goes into the woods to talk about "Forest Flowers" with Glen Arbor artists and sisters Beth Bricker and Cherrie Bricker Stege at the next "Talk About Art" conversation.
In the 1980s the Brickers and their mother, the late Ananda Bricker, created porcelain sculptures of local woodland flowers known as "Forest Flowers." They were exhibited throughout the Midwest, and at the Smithsonian Museum, and became the basis for a home- and art-based business that supported three families. Along the way, the Brickers found a way to translate their deep love of this area's flora into an object of beauty. A selection of "Forest Flowers" are part of the "In Bloom," an exhibition of flower paintings and sculptures by five local artists.
"Talk About Art" is free and open to the public. "In Bloom" continues through May 17. The GAAC is open Monday through Friday 9 a.m. – 2 p.m., and noon – 4 p.m. on Sundays. For more information, please call 231/334-6112.