Readers' Theater Performance
---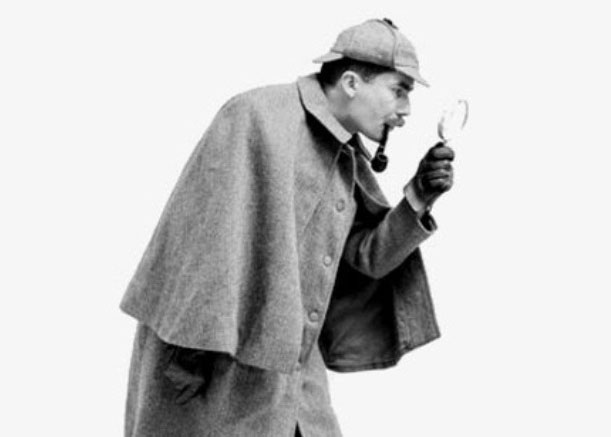 Friday and Saturday performances are full.
The 5th Season of Readers' Theater begins with The Further Adventures of Sherlock Holmes…and THE Woman.
The opening scenes of The Further Adventures of Sherlock Holmes…and THE Woman are adapted from Sir Arthur Conan Doyle's, A Study in Scarlet. The story presents the first meetings of the beloved Dr. Watson, recuperating from injuries suffered in the British Afghan War of the 1880s, and the world's favorite detective, the inimitable and forever intriguing Sherlock Holmes. These fascinating back stories unveil the origins of this remarkable friendship.
The second part of the play is adapted from Doyle's, A Scandal in Bohemia, and introduces us to the formidable 'femme fatale', Irene Adler, who is arguably Holmes' intellectual equal. The King of Bohemia, disguised as a Count Von Kramm, wants Holmes to recover an incriminating photo of himself and Adler, a sexy, beautiful, internationally known operatic star – and adventuress. Holmes' efforts to recover the photo lead to dynamic encounters and surprising mix-ups.
Performances will be Friday October 23rd, Saturday the 24th and Sunday the 25th, all at 7:30 pm at the GAAC, 6031 S. Lake St, Glen Arbor. Directing the play will be Josephine Zara with Assistant Director, Celeste Crouch. All of the performers and staging assistants are local to Northwest Michigan.
Sherlock Holmes will be played by Readers' Theater newcomer Leo Paveglio of Cadillac, Dr. Watson will be played by Ron Smith of Glen Arbor and Irene Adler, THE woman, will be played by Karen Van Nort also of Glen Arbor, just to name a few of the talented actors in this upcoming performance.
The Glen Arbor Arts Center's Readers' Theater productions have become eagerly anticipated, playing to a full house at nearly every performance. Admission is free, but reservations are recommended due to limited seating capacity.