Readers' Theater Performance: Lost Horizon
---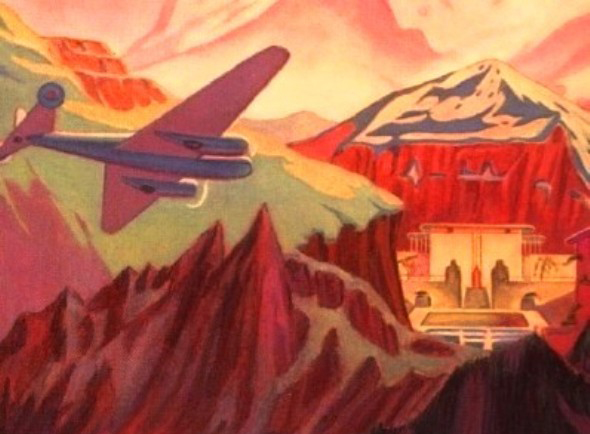 Lost Horizon, the James Hilton classic, begins in 1932, when Conway a British consul, disappears along with three other passengers in an airplane that was evacuating them from the war in Baskul to Peshawar. In what seems an amazing stroke of good fortune, a passing procession finds them and brings them to the mysterious lamasery of Shangri-La.
Directing the play will be Ron Smith, who adapted the play from the movie and is also the Sound Designer. Harriett Mittelberger is the Assistant Director, with Teddy House handling publicity and her husband Robert, handling the Lighting duties.  A student from Glen Lake Schools, Cody Deisler, will be the Sound Technician
All of the performers and staging assistants are locals to Leelanau County and the Northwest Michigan area. The cast is as follows: Brian Iler as Hugh Conway, Susan McConnell as Chang, Pete LaPlaca as Sgt. Mallinson, Teddy House as Alexander P. Lovett, Rhonda Richards as Gloria Stone, Mary Sharry as the High Lama, Leo Paveglio as M.V.O. Rutherford, Jean Jenkins as Lo-Tsen, Janice Ross as Maria and Karen Zerrenner as Colonel Marsh.