Plein Air Painting: Surface, Edge, and Texture
---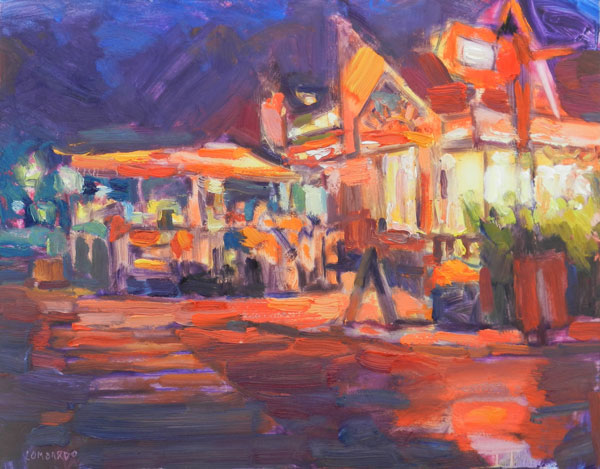 This class will move beyond the basics to the study the plein air process in greater detail. This summer our focus will be on creating oil paintings with bold texture and controlled edge quality. "Texture" refers to the painting surface, how and when to use thick or thin paint. "Edge" refers to how and when to use hard or soft edges on objects, fuzzy or crisp. Surface, edge, and texture are often overlooked but essential to the success of your painting. Understanding of edge and texture make the difference between a beginner and a pro. Each day will begin with a lecture and demonstration, followed by group painting and individual instruction.
Joseph Lombardo received a MFA in painting from Bowling Green State University and studied landscape painting at the Burren College of Art in Ireland. He has served as Artist In Residence at Buffalo National River, Hot Springs National Park, and at the Glen Arbor Art Association. Lombardo teaches painting workshops internationally and is an Adjunct Instructor at the Columbus College of Art and Design. Lombardo is represented by Art Access Gallery in Columbus, Ohio, and he exhibits annually at Center Gallery in Glen Arbor, Michigan. www.josephlombardo.weebly.com
This workshop can be taken in conjunction with "Plein Air on the Farm" for a total 5-day plein air workshop.
Supply List | Workshop Dates: July 12 & 13