Parallel 45 Performs The Thanksgiving Play
---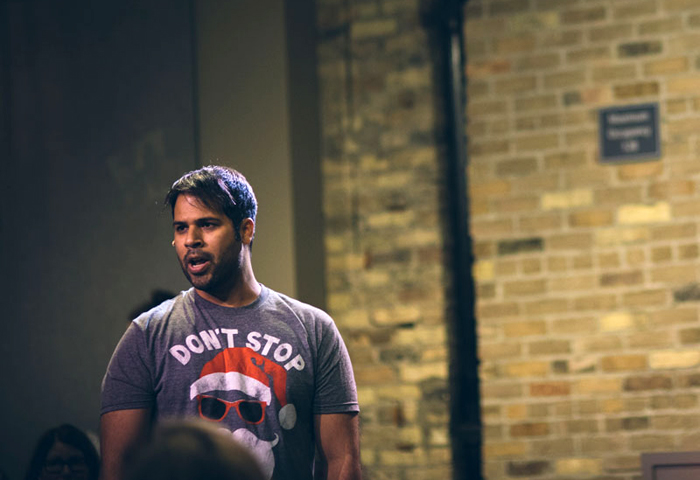 Parallel 45 Theatre performs a staged reading of The Thanksgiving Play, a contemporary, comedic satire about the beloved national holiday at the Glen Arbor Arts Center. This encore performance is followed by a community talk-back session designed to explore and ask questions about the play. Admission is free. Seating is limited. Advanced registration is required
How does one celebrate Thanksgiving and Native American Heritage Month at the same time? In Larissa FastHorse's 2015 biting satire, this is the question facing three "woke" white thespians tasked with devising an elementary school pageant about the first Thanksgiving while avoiding any culturally appropriative missteps. The Thanksgiving Play is part of Parallel 45 Theatre's Spring Reading Series. Performers are Interlochen Arts Academy Theatre Arts faculty Christine Brown, Bill Church, Elizabeth Gray, Shelby Lewis and Andrew McGinn.
Parallel 45 Theatre is a professional theater organization based in Traverse City. For nearly a decade Parallel 45 has produced a festival of plays at the Civic Center Park in Traverse City, performed by artists from across the country and around the world.
Please make your reservation below. Your name will be included on a list at the door.