Paper Marbling
---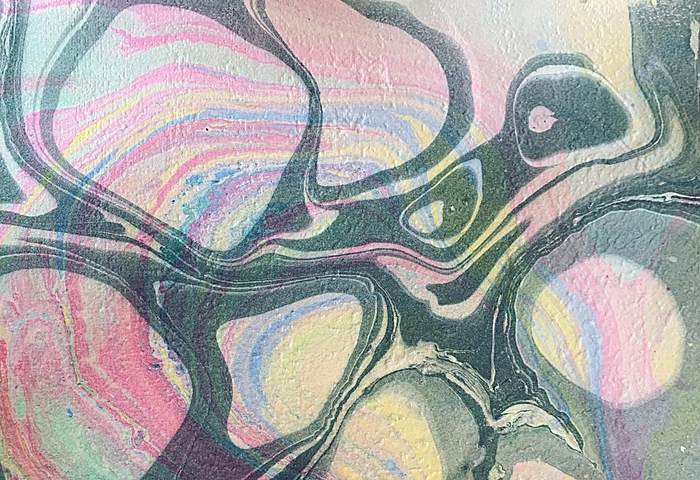 Date: February 13
Time: 2-3:30pm
Registration deadline: Monday, February 1 @ 12pm

Dive into the ancient art of paper marbling and create beautiful designs on handmade paper. Join Clay Maas of Paperworks as he takes you behind the scenes via online Zoom at the Paperworks studio and walks you through step-by-step to gently float paints on the surface of water and use simple tools for elaborate designs. You'll walk away with multiple sheets of intricate, colorful, swirling patterns on handmade paper.
Each participant will receive a supply kit with ingredients to create the marbling bath and three colors of paint, handmade paper, and simple tools for making designs. Don't miss this unique opportunity to make beautiful papers for all occasions.
Format: Online via Zoom + mailed art kit (a Zoom link will be sent a few days before the workshop).
Clay Maas lives in Traverse City and is currently the co-owner of ClaySpaceTC, a community ceramics education studio. He is also the Artist and Resident at Paperworks Studio with a focus in letterpress printing.
What is the deadline for registering?
February 1, 2021.
What happens when I register?
You will receive a welcome email with details for accessing the video teaching modules.
When does my art kit ship?
Wednesday, February 3, 2021.
What is the recommended age?
All ages, but children under 12 may need adult assistance.
Sorry, there are no refunds for this class.