Open Pottery Studio
---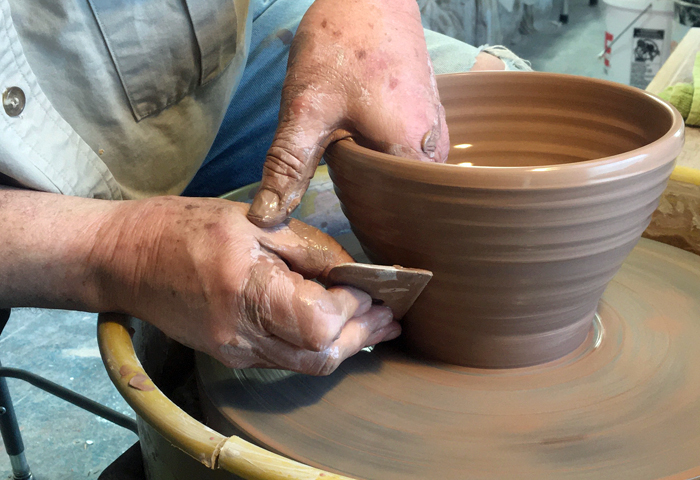 Registration closed for 2021.
Starts June 8 and ends October 27
Tuesdays 6-9 pm and Wednesdays 1-4 pm
A studio opportunity for students with prior clay experience to renew their work with clay and those who are taking GAAC clay classes to practice their newly learned skills in a supportive and nurturing environment. Participants not currently enrolled in a GAAC clay class need the permission of the instructor.
Open Pottery Studio is included free with Pottery on the Wheel classes. The price includes 8 sessions, 24# of clay and the firing.