One day Screen Printing Workshop
---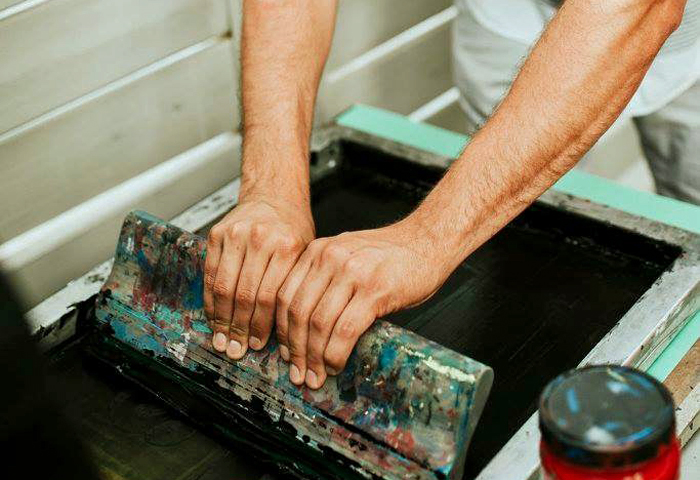 Date & Time: July 16, 10 am-1 pm
Registration Deadline: July 13
From custom clothing to posters, art prints, and more, screen printing is a fun way to explore your creative side. In this one-day workshop, we'll explore the medium of screen printing using drawing fluid and create custom graphics along the way. Bring along an old shirt you want to give new life to, a reusable shopping bag you want to express your style on, or any other fabric item you can think of (make sure it's not too textured). We will play with design composition and color theory to design new clothes, prints, and other items. You'll leave with the skills and a materials list for continuing to create at home.
Please contact the GAAC Education Manager for any questions or to be added to a waiting list if registration is sold out.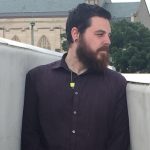 Dylan Evans Weiler holds a BFA from Northern Michigan University and earned his Master of Fine Arts from Laguna College of Art and Design. His primary focus during his studies was painting. His practice includes a diverse set of media, including printmaking, the historical photographic process, sound, and installation. He brings together traditional and new media to create a more engaging experience for the audience. dylanevansweiler.com
Minimum Enrollment
Glen Arbor Arts Center reserves the right to cancel any class or multi-day, sequential-day workshop that does not meet its minimum student enrollment prior to the first class session. If a class is cancelled by GAAC for lack of enrollment, GAAC will offer a full refund to the student in the manner in which tuition was paid (Cash payments will be refunded by check). Please be aware that GAAC is not responsible for losses incurred due to housing, travel or other arrangements.
Refunds
Requests for cancellation by the student at least seven (7) days prior to the first day of class will be honored (minus a $20 processing fee). NO REFUNDS will be given for a student cancellation made less than seven (7) days in advance of the day of the class.
COVID-RELATED UPDATES TO 2021 PROGRAMS AS OF MAY 18, 2021
To ensure the safety of our students and staff, we have implemented new procedures for our 2021 programs, to mitigate the spread of COVID and still allow participants to have a wonderful time creating art.
Class sizes will be limited to 12 persons or less for outdoor programs and 8 or less for indoor programs.
All students must wear face coverings inside the center when social distancing isn't possible.
Students and staff will wash and sanitize hands frequently throughout the day.
Common areas and touched surfaces will be sanitized regularly.
To keep pace with the evolving conditions related to the pandemic, any new policies or procedures for classes will be communicated by June 15, 2021.