New Views: A Storm of Art Exhibit
---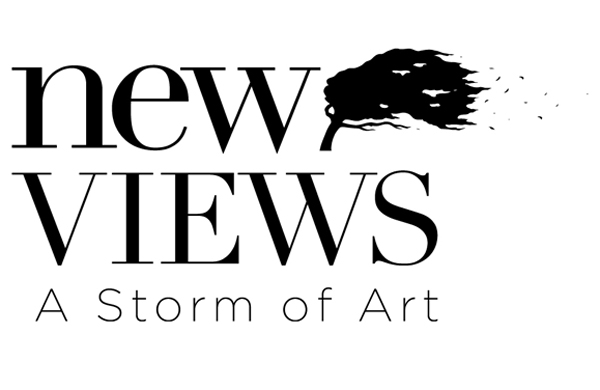 New Views: A Storm of Art opens June 10 at the Glen Arbor Arts Center. Please join us for a reception that night, 6-8 p.m. Come meet the artists. Awards will be presented at 7 p.m.
There were 61 entries from 43 people living in Michigan, Ohio and Illinois. A total of 26 pieces were selected, representing both 2- and 3-D media, and writing. A storm with winds of up to 100 mph hit Glen Arbor on Aug. 2. The destruction to both the natural and built worlds was immense.  New Views is an exhibition of artwork that interprets – rather than documents – the storm. It
provides a personal point-of-view as well as a reflection of the community's resilience in its aftermath
Underlining New Views is the philosophy that artmaking offers a way to address difficult events, and provides an avenue for transformation and hope. New Views showcases a wide range of responses.
Many thanks for the logo and ad design to the Pryor Design Company, Ann Arbor, MI… Witnesses to the storm, lovers of all things Glen Arbor, supporters of art, and makers of design beauty every day. Thank you also to the Leelanau Conservancy for their support of the exhibit and all they do to preserve our beautiful area.
This exhibition will be open June 10-23, 2016 during regular GAAC office hours, Monday through Friday; and Saturday, June 11 and 18, 2016, 11:00am-2:00pm