Nature Journaling 1: Science and Art LIVE!
---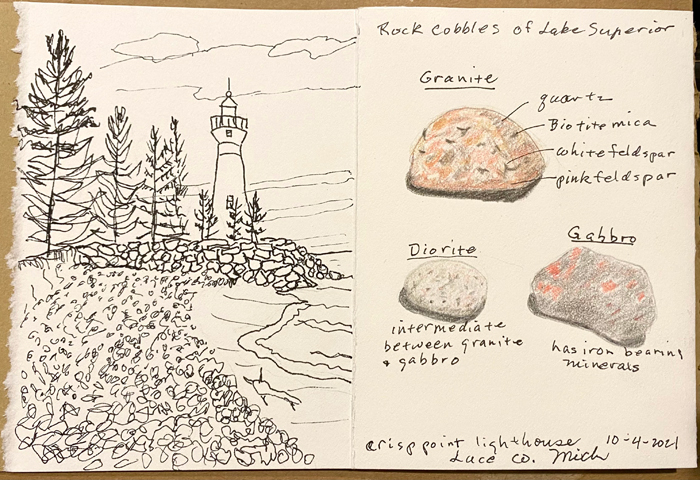 Date: June 29
Time: 10 am – 2 pm (break for lunch)
Registration Deadline: June 26
Location: Thoreson Farm
Nature Journaling is collecting and organizing your observations, questions, connections, and explanations on the pages of a notebook using words, pictures, and numbers. You do not need to be an artist or a naturalist to begin! We'll explore how to keep a nature journal and how to record observations in one. Using a dissecting microscope and Foldscopes, we'll get up close and personal with flowers, seeds and bugs. Participants will create an accordion style journal to record their findings. Nature Journaling is creative and playful, easy to begin and learn, and will grow and mature over a lifetime.
Judy Kelly is an artist and a naturalist.  She has been drawing since high school.  As a former biology teacher, she encouraged her students to personally engage with their natural surroundings. Judykellystudio.com
Please wear clothing outdoors and bring sunscreen, a packed lunch and water. All other materials are provided.
COVID-RELATED UPDATES TO 2022 PROGRAMS AS OF December, 2021
To ensure the safety of our students and staff, we have implemented new procedures for our 2022 programs, to mitigate the spread of COVID and still allow participants to have a wonderful time creating art.
Class sizes will be limited to 12 persons or less for outdoor programs and 8 or less for indoor programs.
All students must wear face coverings inside the center.
Students and staff will wash and sanitize hands frequently throughout the day.
Common areas and touched surfaces will be sanitized regularly.
To keep pace with the evolving conditions related to the pandemic, any new policies or procedures for classes will be communicated.