Mostly Music: The Big Bands
---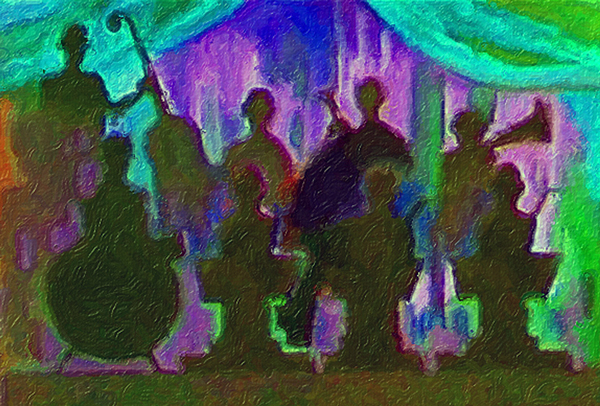 "The Big Bands Never Left…the Audience Went Somewhere Else"
The first session of Mostly Music's winter series is a lecture with recorded examples of the continuing metamorphosis of the jazz big band in American music.  As American tastes in popular music changed in the 1950's, the big bands, which were considered the core of American popular and dance music until then, seemed to be on their way to extinction.
However, creative musicians and changes in music education not only revived the big band concept, but nurtured it to the point that today there are more big bands playing jazz than during the heydays of the 30's and 40's….by at least a thousand fold!  GAAC's resident jazz nut Bob Foskett will trace and explain that development.
Thank you to The Leelanau School for providing us the space for this event during our renovation.
Please pay at the door.