Morning Coffee Klatsch Still Life Painting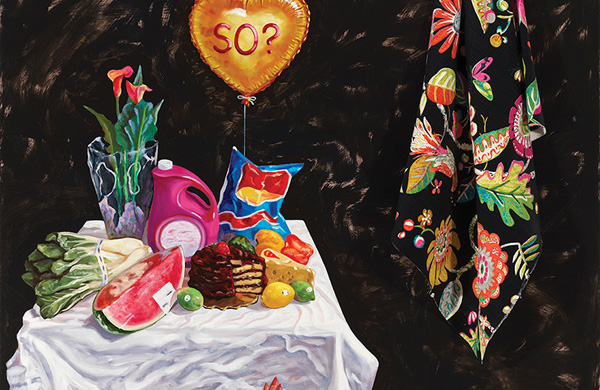 September 17 – 19: Start your day with coffee and creativity! This popular three-morning class is designed for the emerging painter who desires to further develop their skill with some easy relaxed still life painting. Each three-hour morning session will build on the previous sessions starting with a slide lecture on the history of still life painting then moving to materials and pallet setup, color mixing, composition and finally to beautiful paintings of that days still life setup of flowers or fruits or … The first morning will start with a slide lecture on the history of still life painting from the ancient Minoans to today's Gerhard Richter with stops along the way to discuss Hans Melming, Henri Fantin-Latour, Chinese and Japanese still life, the Impressionists, cubism, abstraction, Andy Warhol and outsider art.
There will be frequent demonstrations by the instructor. Each student will get individual attention to help them progress at their own pace. Wear comfortable clothes that you don't mind getting paint stained. You will be amazed at paintings that you will develop over the three mornings.
Coffee and donuts will be served.
[tabby title="Instructor Bio"] Hank Feeley is an author, painter, and sculptor whose second book Painting the Joy of Sleeping Bear County was published in 2016. He is a graduate The School of the Art Institute of Chicago and Harvard Business School. He has been a Visiting Artist at School of the Art Institute of Chicago, an Artist-in-Residence at Ox-Bow School of Art, and has taught at Roosevelt University and the Dennos Museum. His work is held in public and private collections nationally and internationally. He is represented in Chicago by Aron Packer Projects and, in New York, by First Street Gallery. [tabby title="Dates/Times"] Tuesday, September 17, Time: 9 am – 12 pm
Wednesday, September 18, Time: 9 am – 12 pm
Thursday, September 19, Time: 9 am – 12 pm
[tabby title="Supply List"]
This class will be held at GAAC, which does not allow oil paint so you may bring any water-based paint or soft pastel. Email Hank hankfeeley@att.net
portable easel. (French easel or something like a Stanrite 500 aluminum)
a small portable/fold up table to hold pallet and paints
twelve medium canvases/paper
palette (Get the 16"x20" tear off palette at the craft store )
tray for watercolor if using
water jars and spray bottle
lots of T-shirt material wipe cloths
paper towels for cleanup
brushes
Paints: titanium white, yellow ochre, cadmium yellow light, cadmium red light, venetian red, sap green, cobalt blue, ultramarine blue, alizarin crimson and burnt umber
[tabby title="Refund Policy"] We understand that your plans might change. If they do, notify the GAAC office as soon as possible. Requests for cancellation by the student at least thirty (30) days prior to the first day of the workshop will be honored (minus a $20 processing fee). NO REFUNDS will be given for a student cancellation made less than thirty (30) days prior to the first day of the workshop. [tabbyending]