MMF Concert – FullSet
---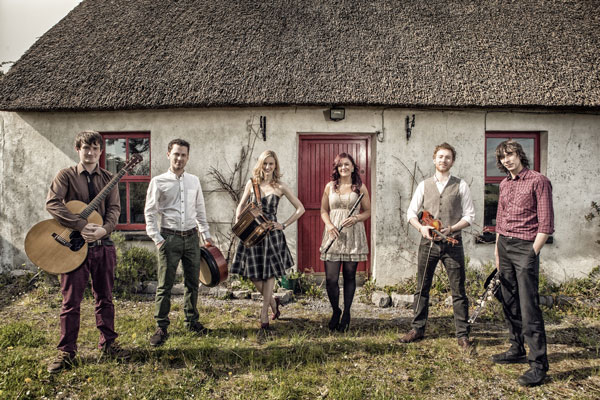 Online ticket sales are closed. Tickets will be available at the door. Please bring a chair or blanket to sit on if you are buying tickets at the door.
All accomplished young musicians in their own right, FullSet create a stunning and unique sound that is full of energy and innovation, whilst all the time remaining true to their traditional roots. In recent years this young group has received much critical acclaim, even being compared to supergroups such as Danú & Altan by respected Irish Music Magazine. FullSet are set to thrill audiences throughout the world.
Following the tremendous success of their debut album "Notes At Liberty", FullSet are quickly becoming one of the most well known bands in the Irish music scene today. In October 2011 they were honored by being announced as the winners of the RTÉ/RAAP Breakthrough Annual Music Bursary Award. Having been shortlisted along with 12 other groups in 4 different categories ahead of a field of almost 800 other groups and artists. As well as this, in 2012 FullSet were honoured to receive "Best New Group Award" from the well respected Irish American News as well as "Best New Comer" in Bill Margeson's Live Ireland Awards.