"Luunappi" Concert for Families
---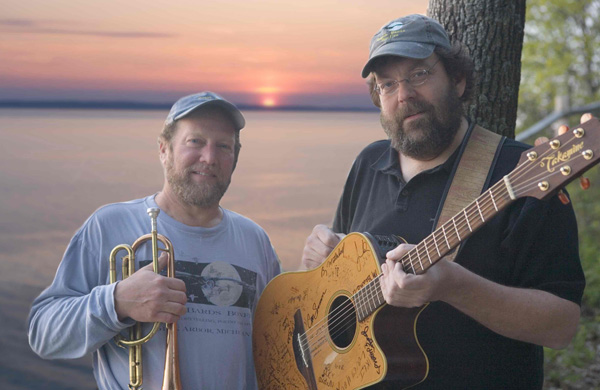 Luunappi is a Finnish term for a snappy sound to the ear. Luunappi also means an afternoon of snappy music, poems and stories for kids and families.
Leelanau County musicians and raconteurs Norm Wheeler and Pat Niemisto will fill the GAAC gallery with luunappi-infused songs and tall tales as part of the GAAC's celebration of Youth Art Month. An exhibition of work by Glen Lake School sixth-grade students and the GAAC's After School Art kids will be on display March 1 – 23, 2018. Patrick Niemisto and Norm Wheeler create a grab bag of family and children's entertainment. From Woodie Guthrie and Bill Staines to J. W. Riley and Dr. Seuss, the duo layer classical and original material to show you a magical world of sneetches and goblins, skunks and hoboes, shipwrecked sailors, grown-ups in the sauna, and kids with dirty rooms. Adults: please plan to enjoy the concert with your children
The GAAC's Luunappi concert is free for children, and $5 for adults at the door. For more information call 231/334-6112.