Lecture: Creative Resistance — Political Art + Craftivism
---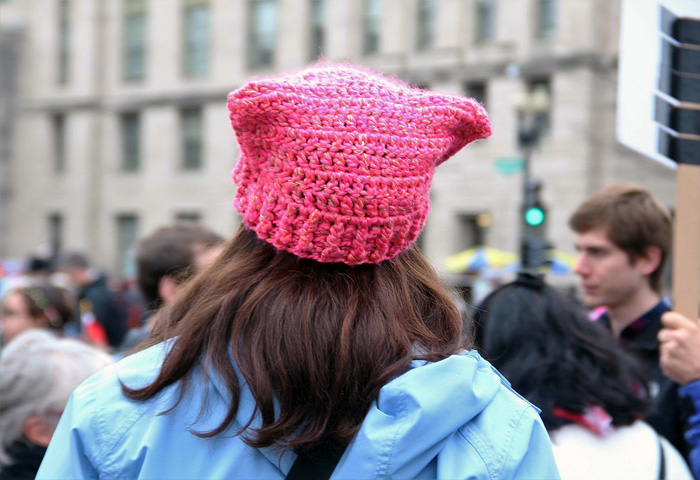 Politics – past and present – provide ample fodder for creative inspiration.  Sarah Bearup-Neal, Glen Arbor Arts Center gallery manager, surveys some of these powerful examples during a slide lecture. Tickets: $10 GAAC members, $15 nonmembers. Advance registration is requested.
From Theodore Gericault's 19th century painting, the Raft of the Medusa, to the thousands of pink, hand-knit caps worn during the historic 2017 Women's March in Washington, DC, the visual arts show themselves to be expressive tools. Craftivism is a creative movement that began to take shape in the early 2000s. It sought to combine visual art with activism, and turned to the so-called "domestic arts" of embroidery, knitting and hand stitching to comment on a wide range of current, topical issues – from feminism to sexism to environmental concerns.
"Political Art + Craftivism" is offered in conjunction with the GAAC's exhibition Power Tools [September 11 – November 5]. In addition to her duties at the GAAC, Bearup-Neal is a practicing fiber artist. She received a BFA from Michigan State University.