Introduction to the Figure
---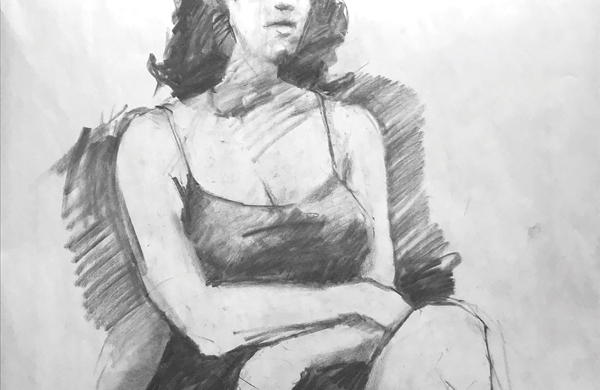 SORRY, THIS CLASS HAS BEEN CANCELLED.
June 19 – 21: This 3 day class is perfect for the artist of any age that understands the importance of knowing how to draw the human form. Learning the figure is crucial no matter what sort of an artist that you are. All of the lessons in proportion, perspective, composition and design can all be learned by studying the human figure from the live model. Each week we will be exploring the anatomy and structures of the torso, upper and lower limbs and the head and examine how they all attach to each other. We will also spend time looking at how we might make artistic statements with the work we do in class, as well as considering the academic study of the figure.
[tabby title="Instructor Bio"] Royce Deans was born and raised in the Chicago area and has lived in Traverse City for 30 years. He graduated from the American Academy of Art in Chicago. The focus of his work is split mainly between painting the figure and the landscape. When he is not painting in Leelanau County somewhere or working in his studio, he leads art retreats with the ArtisTTable. These retreats take artists on adventures to far- flung destinations in Europe and beyond to paint.
Thursday, June 20, Time: 9 am – 1 pm
Friday, June 21, Time: 9 am – 1 pm
[tabby title="Supply List"] Sketchbook and soft (6B) pencil
18" X 24" newsprint pad
18″ X 24″ drawing paper pad (Suggestion: Canson XL Mix media)
[tabby title="Refund Policy"] We understand that your plans might change. If they do, notify the GAAC office as soon as possible. Requests for cancellation by the student at least thirty (30) days prior to the first day of the workshop will be honored (minus a $20 processing fee). NO REFUNDS will be given for a student cancellation made less than thirty (30) days prior to the first day of the workshop. [tabbyending]