Hand Lettering with Ampersand Lettering Lab
---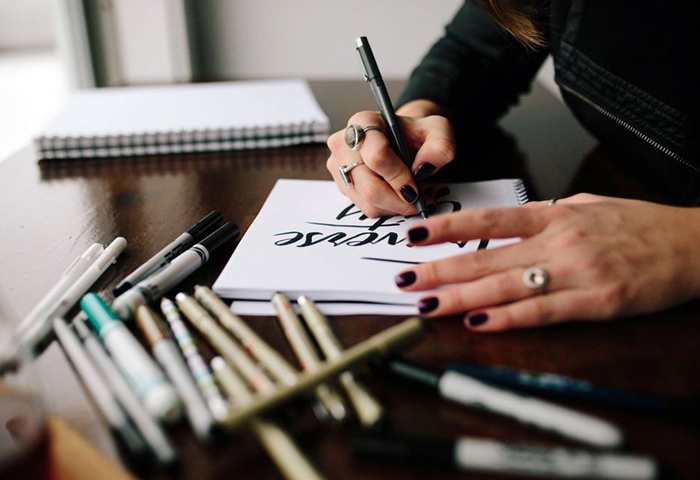 Sorry, this class has been cancelled.
Date: March 20.
Have you seen hand lettered paper goods and decor at the store and said "I wish I could write like that!" Well, here's your chance!
Join Heather Spooner of Ampersand Lettering Lab for an afternoon of one- on- one instruction and venturing into the world of hand lettering. This class includes instruction and guided practice while you complete a project of your own to take home with you!
All class materials will be provided.
Heather is a full-time hand lettering artist from Traverse City, Michigan. She is the owner and lead designer at Ampersand Lettering Lab. Heather works with various mediums to create original hand lettered art for print, murals and various freelance projects. With a background in education, her passion still lies in teaching others. Website: Ampersand Lettering Lab
All materials will be provided.
Refunds: Requests for cancellation at least seven (7) days prior to the first day of class will be honored (minus a $20 processing fee). NO REFUNDS will be given for a student cancellation made less than seven (7) days in advance of the day of the class.
Minimum Enrollment: Glen Arbor Arts Center Arts Center reserves the right to cancel any class or multi-day, sequential-day workshop that does not meet its minimum student enrollment prior to the first class session (30 days prior for multi-day workshops). If a class is cancelled by GAAC for lack of enrollment, GAAC will offer a full refund to the student in the manner in which tuition was paid (Cash payments will be refunded by check). Please be aware that GAAC is not responsible for losses incurred due to housing, travel or other arrangements.