Hand Built Holiday Ornaments
---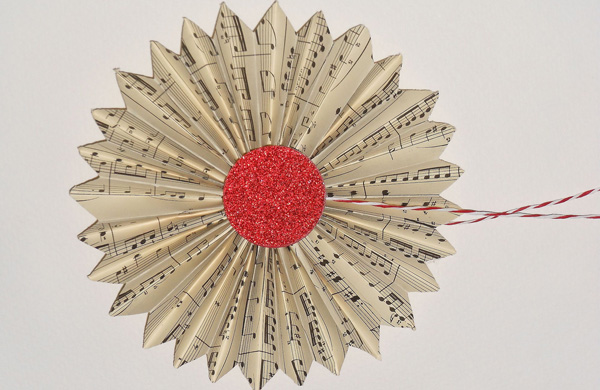 November 16: Amy Stevens leads this hands-on workshop. Using vintage book pages, old sheet music, and other found papers, participants will learn how to create beautiful holiday ornaments.
[tabby title="Instructor Bio"] Amy Stevens is an arts educator and mixed media artist with 30+ years of experience, working from her studio overlooking Sanford Lake in Benzie County. She has taught art and English, k-12 and adults, in both public and private school settings, retiring in 2011 after 23 years of teaching literature and composition at Interlochen Arts Academy. She and her husband, John Huston, own and operate Glen Lake Artists Gallery in Glen Arbor. Amy holds a Bachelor of Philosophy and a Masters of Education from Grand Valley State University. [tabby title="Date/Time"] Saturday, November 16, Time: 10 am – 1 pm [tabby title="Supply List"] Bring your own scissors.
Papers, glue, and other materials provided.
[tabby title="Refund Policy"] We understand that your plans might change. If they do, notify the GAAC office as soon as possible. Requests for cancellation by the student at least seven (7) days prior to the first day of class will be honored (minus a $20 processing fee). NO REFUNDS will be given for a student cancellation made less than seven (7) days in advance of the day of the class. [tabbyending]