Grand Dames, Masterpiece Collections, Lasting Legacies
---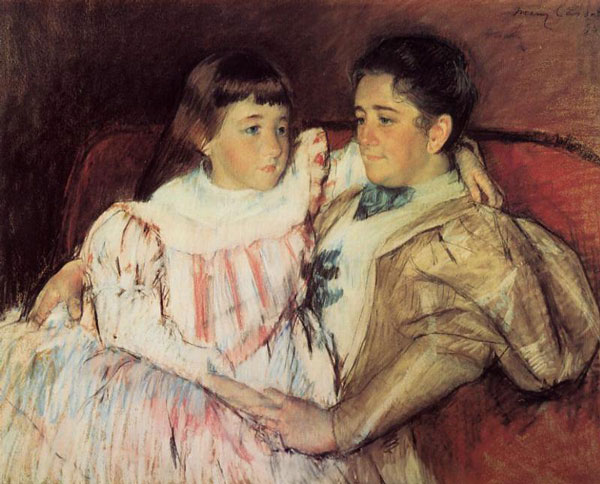 In 1875, Mary Cassatt took 19 year old Louisine Waldron Elder, who was visiting with her family from the United States, to see the much talked about paintings by a group of avant-garde French artists– later to be known to the world as the Impressionists.  When they saw the work of Edgar Degas, the world tilted for each woman. Cassatt found her muse.  Louisine found her calling.
In 1883, Louisine married "the sugar king" Henry O. Havemeyer and together they amassed a stellar art collection of old masters and nineteenth century paintings. Two thousand works would eventually be donated and bequeathed to the Metropolitan Museum of Art.
Join museum educator Linda Young, as she explores the fascinating lives of three American heiresses: Isabella Stewart Gardner, Bertha Honoré Palmer and Louisine Elder Havemeyer. Her talk will highlight the world of these Gilded Age collectors, the artists they befriended, and the paintings and sculptures they pursued.
Artwork: Mrs. Havemeyer and daughter Electra, 1895, pastel, Mary Cassatt, Shelburne Museum
Class size limited to 30