Glen Arbor Players: "Sunset Boulevard"
---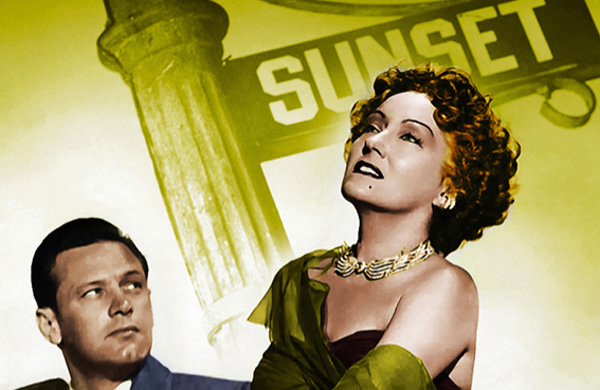 "Sunset Boulevard" takes the GAP back in time to Hollywood of the 1950s. Obscure screenplay writer Joe Gillis is not able to sell his work to the studios, is full of debts and is thinking of returning to his hometown to work in an office. While trying to escape from his creditors, he has a flat tire and parks his car in a decadent mansion on Sunset Boulevard. He meets the owner and former silent-movie star Norma Desmond, and, suddenly, Joe Gillis has something to write about.
The GAP "Sunset Boulevard" script was adapted by the production's director, Ron Smith, from a 1951 radio broadcast and from the 1950 script used in the Hollywood film. The GAP, formerly known as Readers' Theater, is a project of the Glen Arbor Arts Center.
The cast for "Sunset Boulevard is:
Norma Desmond: Janet Stipicevic; Joe Gillis: Tom Cole; Narrator: Susi McConnell; Betty Schaefer: Jean Jenkins; Max Von Mayerling: Janice Ross; Artie Green: Pete LaPlaca; Captain: Pete LaPlaca; Old Guard: Pete LaPlaca; Sheldrake: Chuck Barnell; Repo Man: Colin Bohash; Lieutenant: Colin Bohash; Young Guard: Colin Bohash
Performances are Friday, June 1 and Saturday, June 2 at 7:30pm. No reservations needed.