Glazes – Problems and Solutions
---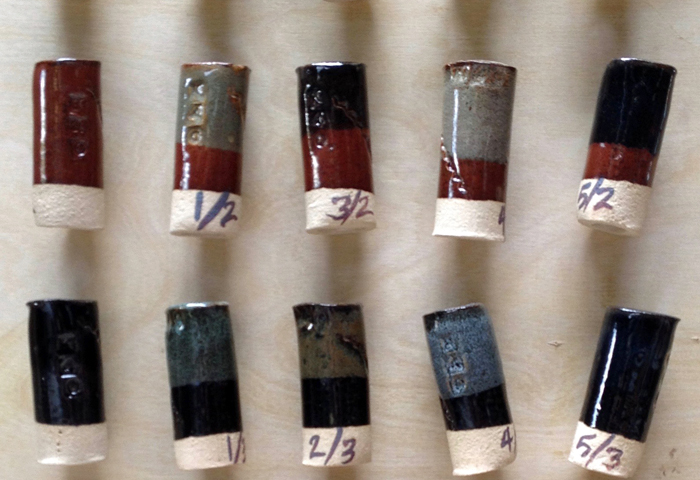 Date: July 11, 12, and 15
Time: 1 – 4 pm
Registration Deadline: July 8 @ 1 pm
Location: Thoreson Farm
Successful and consistent glazing can sometimes seem mysterious and be very frustrating. Problems and defects in class are many. In this class we will take an in depth look at the mid-range glazes (cone 6) used at Thoreson Farm, their application, and potential problems to help you gain mastery over the process.
John Huston is the GAAC Potter-in-Residence at Thoreson Farm. John has been a potter for more than 40 years. He studied in Ohio and Japan and started Platte River Pottery in Benzie County in 1978. He and his wife Amy Stevens own and operate Glen Lake Artists Gallery in Glen Arbor. instagram.com/thoresonfarmpottery
Please bring a notebook, pen/pencil, and a couple of your own bisque fired pots to glaze. Some pots to glaze and other supplies are furnished. Please wear old clothes and bring an old towel.
COVID-RELATED UPDATES TO 2022 PROGRAMS AS OF December, 2021
To ensure the safety of our students and staff, we have implemented new procedures for our 2022 programs, to mitigate the spread of COVID and still allow participants to have a wonderful time creating art.
Class sizes will be limited to 12 persons or less for outdoor programs and 8 or less for indoor programs.
All students must wear face coverings inside the center.
Students and staff will wash and sanitize hands frequently throughout the day.
Common areas and touched surfaces will be sanitized regularly.
To keep pace with the evolving conditions related to the pandemic, any new policies or procedures for classes will be communicated.