Gallery Talk: Katharine Crawford Robey
---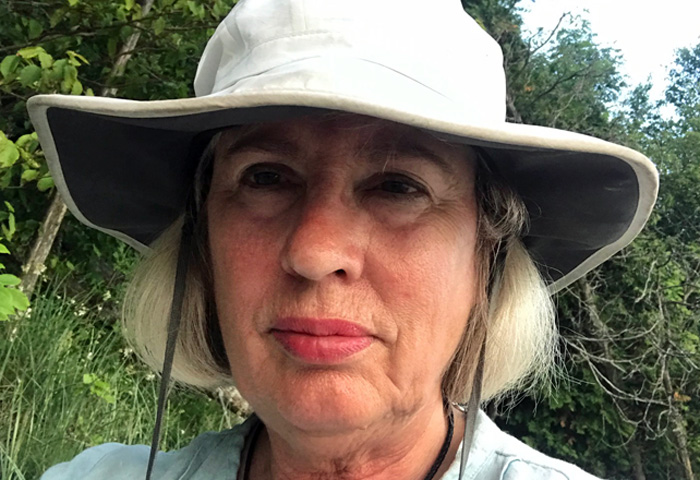 This interview is in the process of being converted to a video presentation, and will be available for viewing in late Spring on the GAAC's Youtube channel.
The True Story of Audubon
Author Katherine Crawford Robey feathers her nest with a new book about birds, Birds that Fill the Sky: The True Adventures of John James Audubon and His Dog. Birds are a recurring subject for this Empire author. Robey explains how a dog becomes a reliable narrator, and how birds fly in and out of her many adult and juvenile works during a conversation at the Glen Arbor Arts Center gallery on June 7, 2 pm.
Robey spent a number of years researching the life and art of artist John James Audubon. The story takes place in Florida and the Florida Keys, where Audubon created some of his most iconic bird portraits. This author interview is offered as part of the GAAC's exhibition New Views: Birdlandia [May 15 – July 16]. There is no charge to attend.
Katharine Robey is the author of three children's books, and has contributed to two literary field guides. Her writing is also contained in multiple collections of short stories and anthologies. She is a 2019 Michigan Notable Books nominee. Robey was named a Master Birder by the Atlanta Audubon Society in 2002. She resides for part of the year in Georgia.