GAAC Art Collection at Oliver Art Center
---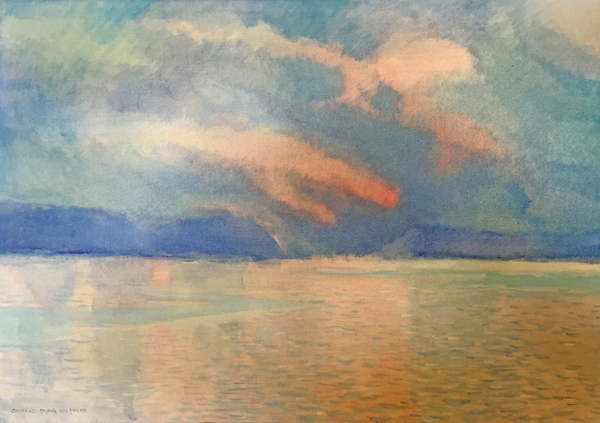 The Elizabeth Lane Oliver Center for the Arts will be exhibiting work created by 33 artists who have participated in the Glen Arbor Arts Center's (GAAC) Artist-in-Residence (AIR) program. This show opens Friday, Oct. 21 with a reception from 5-7 p.m. at the Oliver Art Center in Frankfort. The exhibition runs through Nov. 26.
This collaborative show is built around paintings and photographs selected from the GAAC's AIR Collection. In addition to the residents' works, there will be paintings by the late Suzanne Wilson, the AIR program's founder; paintings by former AIR Chairperson Harvey Gordon; and contemporary quilts by Sarah Bearup-Neal, the AIR Committee's current chairperson.
A panel discussion about artist's residencies, what they are and how they figure into a creative practice, supplements the exhibition. Sarah Bearup-Neal will facilitate the discussion at the Oliver Art Center on Saturday, Nov. 5, 1 p.m. The panelists are painter and art educator Joan Richmond; poet Teresa Scollon; and Susan Sanders, coordinator of the artist's residency program with the Sleeping Bear Dunes National Lakeshore. There is no charge.
The GAAC's AIR program was established in the late 1990s. Wilson, a local painter of note, felt passionately about the need to create an artist's residence program for the GAAC, and shepherded that idea into reality. The exhibition is sponsored by the Grand Traverse Regional Community Foundation. For more information please call the Oliver Art Center at 231/352-4151.