Fundamentals of Composition
---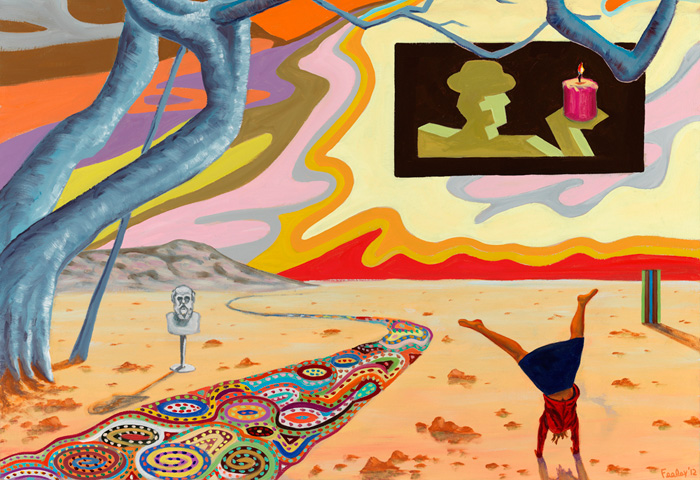 Date: Wednesday and Thursday; July 26, 27
Time: 9 am – 4 pm
Registration Deadline: July 23
Have fun learning how the simple fundamentals of artistic composition will make you a better painter. Explore the basics of scene selection and design; the easy-to-understand principles of visual perspective; massing and building of form; scale; light and shadow; near and far; capturing and developing atmospheric distance; the elements of line, shape, texture, repetition, rhythm, and weight; the importance of color and balance as compositional elements.
The class will start with a slide lecture on the history of artistic composition from the ancient Egyptians to today's David Hockney, with stops along the way to discuss Giotto, the Renaissance, the golden ratio, Hieronymus Bosch, JMW Turner, Degas, Kandinsky, and abstract expressionism.
We will discuss how the eye/brain composes what it sees and how the environment and culture influence the result. There will be frequent demonstrations by the instructor. Each student will get individual attention to help them progress at their own pace. (You will be amazed at the paintings you develop over the two days.
Part of the course will be inside and outside, so wear comfortable clothes that you do not mind getting paint-stained and bring sunscreen. Bring a sack lunch each day and plenty of water.
Hank Feeley is an author, painter, and sculptor whose work was awarded at the Dennos Museum's 2022 NWMI exhibition. He graduated from The School of the Art Institute of Chicago and Harvard Business School. He has been a Visiting Artist at SAIC, an Artist in Residence at Oxbow, and taught at Roosevelt University and the Dennos Museum. His work is held in public and private collections nationally and internationally. He is represented in Chicago by Aron Packer Projects and, in New York, by First Street Gallery.
This list is for oil painters. Watercolor, pastel, or acrylic painters should bring the equivalent. Call or email Hank if you have questions: 312 560 3916, [email protected]
150 ml tube of Gamblin Galkyd gel
Portable easel – I suggest a French easel or something like a Stanrite 500 aluminum.
A small portable/fold-up table to hold palettes and paints
Twelve medium canvases 12"x14" and 14"x16"
Pallet (get the 16″ x 20″ tear-off pallet at the craft store)
At least a quart of low-odor mineral spirits
A brush cleaner jar with wire inside (get at a craft store)
Lots of tee shirt material wipe cloths
Paper towels for cleanup
Brushes
Paints
Titanium white
Cadmium yellow light
Cadmium yellow deep
Cadmium red light
Cadmium red medium
Venetian red
Sap green
Sevres blue
Ultramarine blue
Alizarin crimson
Burnt umber
COVID-RELATED UPDATES TO 2023 PROGRAMS AS OF 12/20/2022
To ensure the safety of our students and Staff, we have implemented new procedures for our 2022 programs to mitigate the spread of COVID and still allow participants to have a wonderful time creating art.
Class sizes will be limited to 12 persons for indoor programs and 16 outdoor programs
All students who have symptoms of respiratory or gastrointestinal infections, such as cough, fever, sore throat, vomiting, or diarrhea, should stay home and not attend class.
Students and Staff will wash and sanitize hands frequently throughout the day.
Staff will sanitize common areas and touch surfaces regularly.
We have optimized our indoor ventilation system to reduce the risk of germs and contaminants spreading through the air.
If Leelanau County COVID-related cases are designated high risk, students and visitors must wear a face mask to prevent transmission.
To keep pace with the evolving conditions related to the pandemic, Staff will inform the GAAC's new policies or procedures before the start of the course.