Five Rivers: A Life Writing Class
---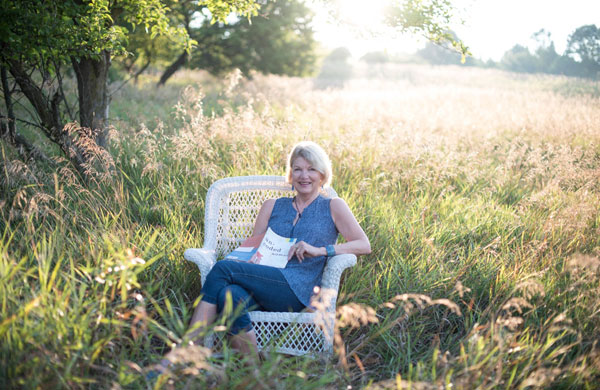 Use the Five Rivers of life—the five senses—to tell your life stories: those intense memories, that narrative of love or war or birth or death that you've always wanted to tell but never quite figured out how. Enjoy this clear and direct way to zero in on the essence of your memories, to bring to the surface meanings you didn't know were there, and to enter the world of your past with grace as well as practical strategies. You will use the five senses to highlight and develop your life writing—and you will learn a base structure for developing your ideas. In addition, Anne-Marie will offer readings as models and advice for continuing your work.
Even one moment of life writing (memoir) is a rewarding project and a promising step toward legacy. Bring notebooks and pens, laptops if you have one (recommended but not required), and a brave and willing heart. Participants must be willing to write in class.

FIVE RIVERS WRITING WORKSHOP INCLUDES ELEMENTAL BOOK LAUNCH
In conjunction with the November 15 Five Rivers life writing workshop, workshop leader Anne-Marie Oomen invites participants to join her in launching a new book, Elemental: A Collection of Michigan Nonfiction!
The Elemental book launch follows the Five Rivers workshop at 7 pm in the GAAC gallery. In this celebration of a new and formative Michigan anthology, Oomen and writers represented in Elemental will read from the pieces selected for the new anthology, which will be published the week of the workshop. Additionally, Five  Rivers participants will be given an opportunity to offer a one-minute excerpt from their workshop drafts as part of the Elemental launch. Join us for this celebratory pairing of Elemental with launch readings and FIRST readings of YOUR original works inspired by the work of Michigan nonfiction writers.
Anne-Marie Oomen, author of Love, Sex and 4-H (Next Generation Indie Award for Memoir), Pulling Down the Barn and House of Fields (both Michigan Notable Books), and An American Map: Essays (Wayne State University Press); and a collection of poetry, Uncoded Woman (Milkweed Editions).  She has written seven plays, including "Secrets of Luuce Talk Tavern," winner of the 2012 CTAM playwriting contest.  She is an instructor at Solstice MFA at Pine Manor College (MA), and Interlochen College of Creative Arts. www.anne-marieoomen.com