"Fall for Art" Members Art Exhibit
---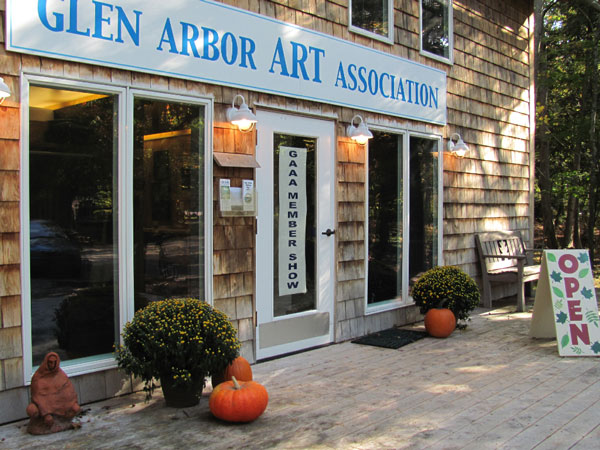 The Glen Arbor Arts Center will have an exhibition of GAAC members' artwork as part of the 2014 Fall for Art in Leelanau Gallery Tour.
There will be an opening reception Friday, October 10, 6 – 8 pm at the Glen Arbor Arts Center. Gallery hours will be Friday and Saturday, October 10 and 11, 10:00am – 5:00pm and Sunday, October 12, 10:00am – 2:00pm.
Watch for the bright yellow Fall for Art signs that indicate participating galleries. Start your tour by picking up a brochure at any participating gallery displaying a sign. Staff at each gallery will sign the tour brochures which ensure entry in the prize drawing at the closing reception on Sunday.
The exhibitions are free and open to the public.