Exhibit: You Are T/Here
---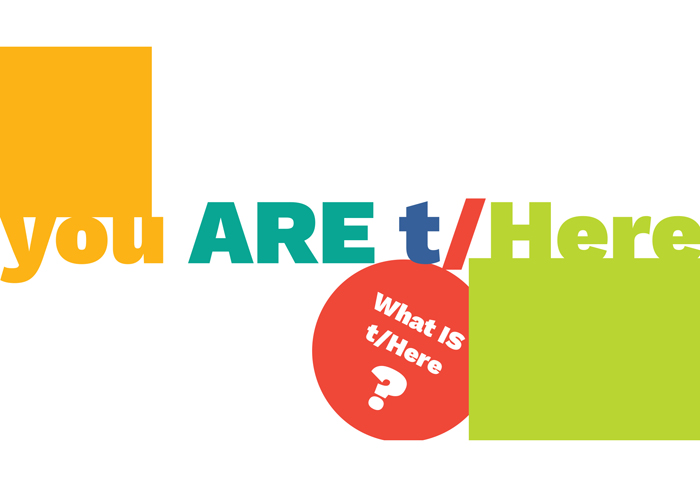 You Are T/Here is an exhibition that asks applicants to visually explore and describe what their own, personal "here" or "there" looks like. What IS "t/here"?
Is it a concept? An ideal? An abstraction? Or, a real place?
Does your "t/here" come with coordinates? Or, is it inside your head?
Is it a place you want to be? Or, toward which you're heading? Or, want to escape?
How do you / how did you get from here to there?
Where do you want "t/here" to be?
Are you here? Or, are you there?
And, how has being quarantined, locked down, masked up, and socially distanced since March 2020 — among other national and global disruptions — affected your sense of "here" and "there"? Where're you at? Show us.
You Are T/Here exhibitors are: Julie Avery, Kathleen Blumreich, Mark Bowyer, Barbara Bushey, Mary Compeau, Cherie Correll, Irene Cotter, Nancy Crisp, Denise Dunn,  Jerry Gretzinger, Dorothy Grow, Debra Howard, Maureen Janson Heintz, Jessica Kovan, Julie Kradel, Nancy McRay, Ellen Meeker, Mercedes Michalowski, Joan Richmond, Shanna Robinson, Meg Staley.
Go deeper into You Art T/Here: Gallery Manager Sarah Bearup-Neal is in conversation with three practicing artists about their encounters with creative block. The video interviews will be available starting January 15, 2021.
Fleda Brown, Traverse City poet and author, talks about writer's block and not-writing.
Watch video interview >>  |  fledabrown.com >>
Crystal Neubauer, Wisconsin visual artist + teacher working in mixed media, talks about her 5-Minute Strategy for pushing through creative block.
Watch video interview >>  |  crystalneubauer.com >>
Paul Stebelton, Traverse City poet and proprietor of Landmark Books, a bookstore, and Landmark Press, talks about his 2018 chapbook Writer's Block.
Watch video interview >>  |  landmarkbookstc.com >>