Exhibit: Joan Richmond | Paper + Scissors + Glue = New Collages
---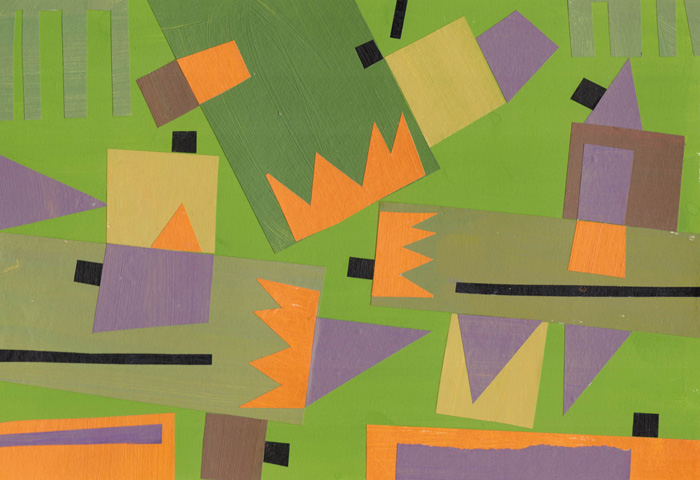 Traverse City artist Joan Richmond exhibits collages at the Glen Arbor Arts Center. Paper + Scissors + Glue = New Collages, an exhibition of 12 new works, is on display in the GAAC Lobby Gallery January 15 – April 22, 2021.
Richmond is more widely known for her distinctive, spare gouache paintings depicting land- and waterscapes. In recent years, she has expanded her practice to include compositions assembled from acrylic-painted papers – materials she creates in her studio.
"This series of collages is a selection from more than 60 pieces I created during COVID-19 isolation," Richmond said. "How does one stay creative while fighting off anxiety? I found that making images that were immediate in execution helped me not 'over think' the process thus creating a calming, meditative effect."
An on-line version of Paper + Scissors + Glue = New Collages will appear on this page starting January 15.
Pictured: Crackle, Pop, acrylic painted paper collage, Joan Richmond, 2020.