Exhibit: Members Create
---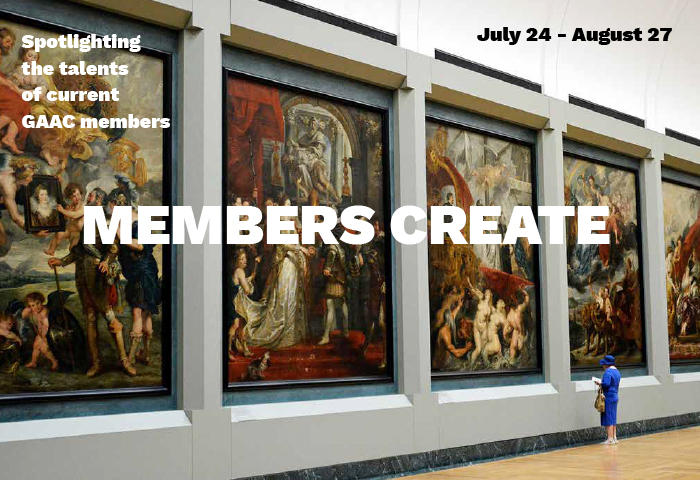 An annual tradition returns! The GAAC Members Create exhibition is a showcase of members' talent. The 2020 Members Create features the work of 25 current GAAC members.
The GAAC offers two ways to enjoy the Members Create exhibition. Engage directly with the works in the GAAC gallery; and enjoy viewing the exhibition by looking at the GAAC's online gallery.
To enjoy a full screen viewing of this exhibition, click on the "Full Screen" icon on the bottom tool bar of the slide show.
Opening reception: The GAAC's current operations are shaped by State of Michigan rules for social distancing and public gatherings. With regret, there will be no opening reception for the Members Create exhibition in keeping with these guidelines.