Virtual Exhibit: Color
---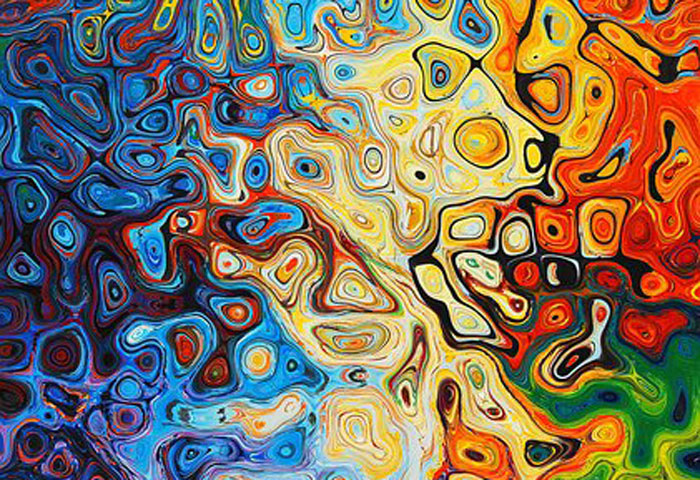 TAKE A 'COLOR' TOUR >>
The GAAC may be closed for a bit, but the "COLOR" is very much alive in the gallery. Take a peek. Want to know more about any of these works? Want to acquire one? Let us help. Call the GAAC: 231/334-6112.
Color. Everybody wants some during a Northern Michigan winter, when short, light days suggest a seasonal monochromatic palette. Showcasing the work of 29 artists, COLOR, the exhibition, is a celebration of chroma, hue, tone, tint, and value. Color – both the thing and the idea – is more than just a seasonal picker-upper. The 29 COLOR exhibitors explore how is color used to express emotion, tension, shape, energy, action and gesture; how color tells a story.* And, what happens when the artist chooses to invent a palette for the subject – rather than be dictated to by the scene? How do original color choices change or invigorate an idea? Remove it from its most familiar context to suggest other ideas?
*When Dorothy was transported from the black + whiteness of her home in Kansas to the Technicolor world of Oz, the script flipped, didn't it.  
COLOR is enhanced by two related programs:
Gallery Talk | January 19, 2 pm: Color in the Garden. How to bring more color into the home garden using native plants. With Traverse City landscaper Brian Zimmerman. Free event.
Art History Lecture | February 12, noon: A Short History of Color in Painting. An art historical look at how artists have used color from the 16th century to the present. With art educator Linda Young. Tickets: $10 GAAC members, $15 nonmembers. Reservations are required.