Exhibit: "agriCULTURE: Barnyards and Farmscapes"
---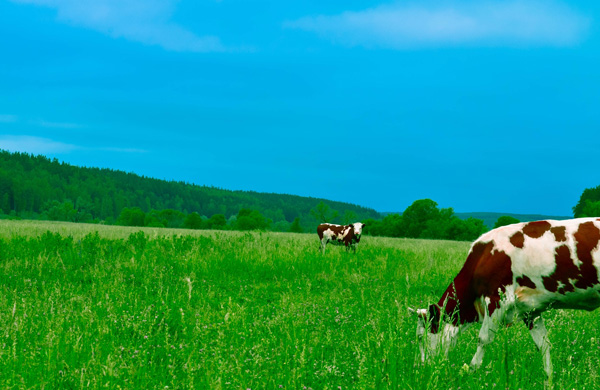 Exhibit runs September 14 – November 1, 2018
"agriCULTURE." It's what we see and feel throughout Leelanau County. This impact is felt through artistic, architectural, social and historic characteristics of our rural agricultural landscapes – the barnyards and farmsteads we see around us, and the homes, fields, food production, human and non-human animals that are part of this ecosystem.
"agriCULTURE" is a juried exhibition of 2-D and 3-D work:
♠ That explores the aesthetics, lore and culture of barnyards and farmstead life.
♠ That considers how barns — a symbol of farm life as well as a primary, working structure — figure into rural, agricultural life [historically and in current time]; define the region's character, culture, farming practices, food production, and land use.
♠ That honors the role of barns, barnyards and farmsteads in contemporary social and creative culture, and how they influence it.
♠ That moves beyond strict documentation to explore and interpret the exhibition's theme from fresh perspectives.
Companion Programs
♠ Saturday, September 29, 2018 — "What Will Be In The Fields Tomorrow?" — A community readers' theater-style production about how food is grown, food quality, sustainable agriculture, what might influence the future of farm lands, and the lives of farmers. Community discussion follows the performance. GAAC gallery, 7 pm. Free.
♠ October 5 – 7, 2018 — Fall For Art in Leelanau, a gallery tour weekend. The GAAC gallery is open all weekend.
♠ Sunday, October 7, 2018 — "agriCULTURE" Gallery Talk, Art educator Linda Young leads a conversational gallery talk about work displayed in the exhibition. Free.
♠ Sunday, October 14, 2018  – "Creating Community: The Agriculture Connection," a panel discussion with two local food and community activists who link local agriculture with the work of building strong, creative communities. GAAC gallery, 2 pm. Free.
♠ Wednesday, October 17, 2018 — "American Regionalism," a visual presentation and lecture about the work of a number of rural artists, mostly from the Midwest, who came to prominence in the 1930s. Not being part of a coordinated movement, Regionalist artists [aka American Scene painters] who depicted and struck themes of rural conservation. Presenter: Linda Young, former Museum Educator, Kalamazoo Institute of Art. Brown Bag Lunch/noon, $10 members, $15 nonmembers. Pre-registration required.
♠ Friday, October 19, 2018 — "The Barn Raisers" documentary is an historical, 2017 documentary feature film that tells the story of barns in the Midwest by examining them through the lens of architecture. What do barn settings, styles, methods and materials tell us about the people who built them, the life they lived, and the role these vanishing country cathedrals played in the settling and building of a growing nation. Community talk-back discussion follows the documentary. GAAC gallery, 7 pm. Free.
♠ Sunday, October 28, 2018 — A History of Leelanau County Barns and Agriculture: A panel discussion and slide presentation with Steve Stier, Leelanau County Historic Preservation Society [Poor Farm Barn]; Bill Herd, former SBDNL Interpretive Ranger, chairperson Preserve Historic Sleeping Bear [Port Oneida]; and Susan Pocklington, director, Preserve Historic Sleeping Bear. GAAC gallery, 2 pm. Free.
Workshop
♠ Saturday, September 15, 2018 — Practical Perspective for Artists. Led by Traverse City architect and studio painter Ken Richmond. Learn how to apply the basic rules of perspective to your drawings and paintings. Through a series of simple drawing exercises, including working outside and viewing the Thoreson Farm buildings, you will have the opportunity to practice how to tighten up the underlying structure of your images. Skill Level: Beginners +, 9 am-1 pm.