Nature Journaling: Science and Art
---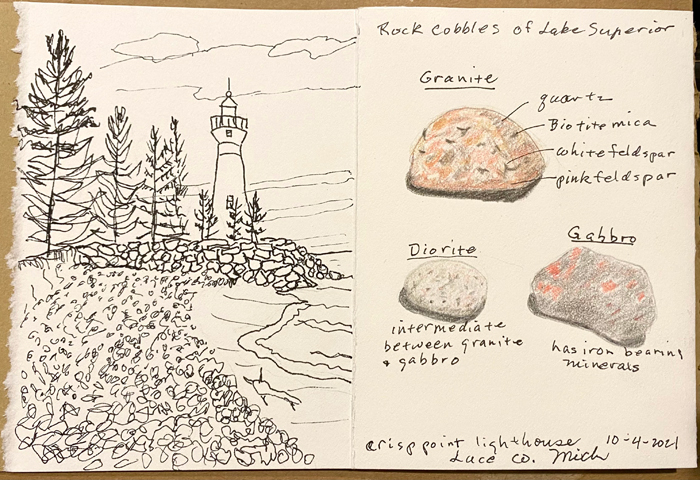 Date: January 30, February 13 and 27
Time: 1:30-3:00 pm
Registration Deadline: January 30 @ 12 pm
Location: Livestream via Zoom (a Zoom link will be sent two days before the start of the class)
Nature journaling will help deepen your observational and drawing skills. Engage in nature in a richer, more enduring way by recording what your senses tell you with words, pictures, and numbers. All are welcome no matter the skill level; you don't have to be an artist or scientist!
The first zoom session will focus on keeping a nature journal and how to record observations in one. The second session will focus on drawing rocks and geology. The third session will focus on how to make an accordion-style journal of your own.
Judy Kelly is an artist and a naturalist.  She has been drawing since high school.  As a former biology teacher, she encouraged her students to personally engage with their natural surroundings.
Clipboard, blank paper, a graphite pencil, colored pencils, and a bound journal for the first two workshops.  The third zoom session requires a 22″ by 30″ piece of drawing paper.