Artist-In-Residence Presentation: Ana Spencer
---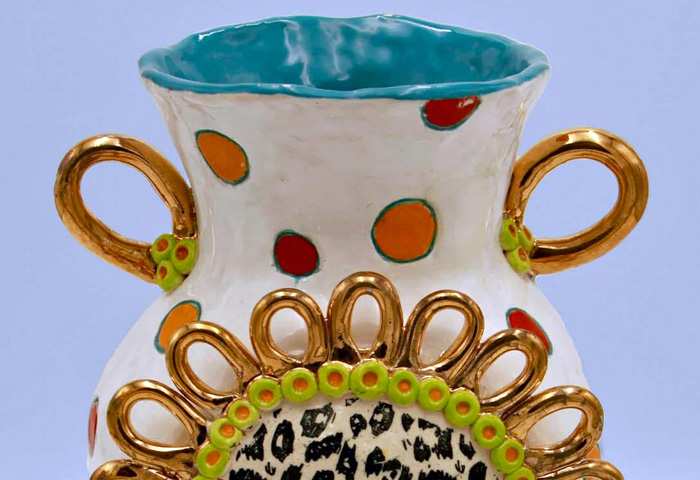 Illinois potter and teacher Ana Spencer will use her Glen Arbor Arts Center residency to get "a fresh take" on her materials and process. Spencer's residency is Sept. 25 – October 8. During that time she'll explore process issues such as glazing, and surface design techniques.
Each of the GAAC's artist-residents offer a conversational presentation at the end of their stay. The presentations begin at noon at the GAAC. They are free, and open to the public. On October 7 Spencer will discuss her new work, which combines function with ornate finish.
Since the 1990s, the GAAC has welcomed visiting artists who want to immerse themselves in their work. The GAAC's AIR program offers up to seven, creative practitioners a two-week respite from their daily lives in order to focus on a new idea that needs space, or to develop an on-going project.