Art Camp: Clay Cubs Session 2 Cancelled
---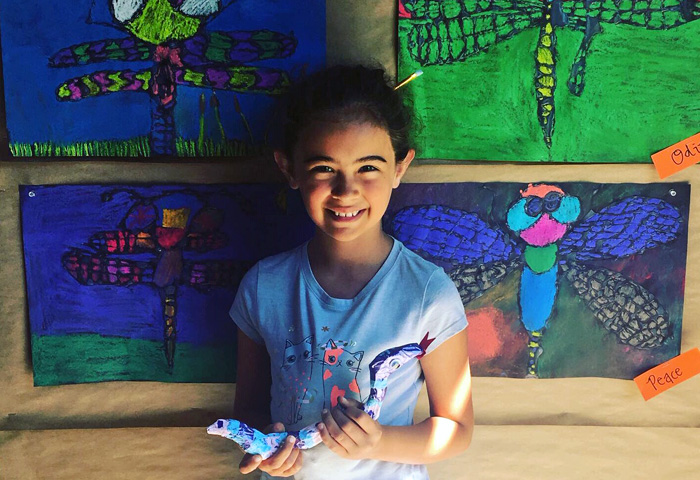 Due to the corona virus, this class has been cancelled.
Dates: July 6, 7, & 10.
Join us for a trek into a colorful world of discovery and imagination with our Art Camp programs. GAAC's Art Camps will bring two unique visual arts opportunities to artists 6-12 years of age under the backdrop of Sleeping Bear Dunes National Park. All classes are at our picturesque Thoreson Farm studio within Sleeping Bear National Park.  Instructors will help campers foster natural creativity, self-expression, art technique and genuine FUN time!
Clay Cubs will immerse campers in a variety of hand-building techniques while discovering how exciting it can be to create in a real ceramic studio. Clay Cubs is the perfect fit for the young artist who likes to get messy and wants to investigate the ceramic medium in depth. All projects are kiln fired, painted and ready to take home at the end of the week.
Monday, July 6; 9:30 am – 12 pm
Tuesday, July 7; 9:30 am – 12 pm
Fraiday, July 10; 9:30 am – 12 pm
Nancy Miller is a graduate of Eastern Michigan University where she earned a bachelor of Art Education. She has taught art to children in summer programs at NMC and GAAC. She has helped to develop GAAC's pottery program at Thoreson Farm. Nancy continues to explore her own creative interests through ceramics and watercolor painting.
Refunds: We understand that your plans might change. If they do, notify the GAAC office as soon as possible. Requests for cancellation by the student at least thirty (30) days prior to the first day of the camp session will be honored (minus a $20 processing fee). NO REFUNDS will be given for a student cancellation made less than thirty (30) days prior to the first day of the camp session.
Minimum Enrollment: Glen Arbor Arts Center Arts Center reserves the right to cancel any class or multi-day, sequential-day workshop that does not meet its minimum student enrollment prior to the first class session (30 days prior for multi-day workshops). If a class is cancelled by GAAC for lack of enrollment, GAAC will offer a full refund to the student in the manner in which tuition was paid (Cash payments will be refunded by check). Please be aware that GAAC is not responsible for losses incurred due to housing, travel or other arrangements.