Acrylic Sessions Class 2 Cancelled
---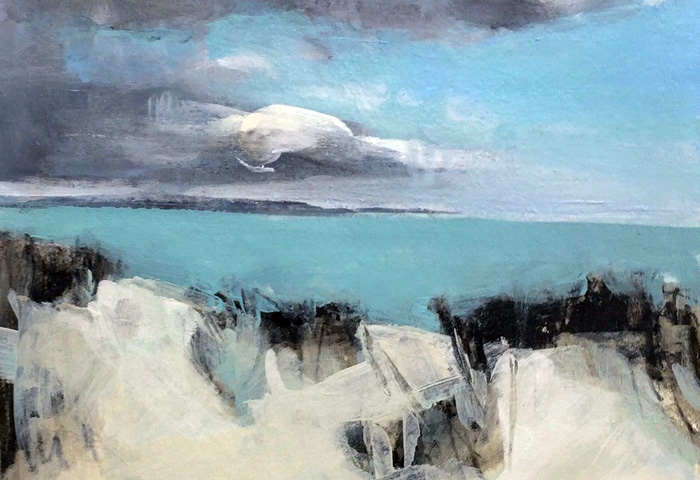 Due to the corona virus, this class has been cancelled.
Dates: October 6, 13, 20 and 27 10am-1pm.
Take your painting to the next level! The best way to improve is by practice. Learn, refresh, or refine the basics of using acrylic paint in this multi-session class. This class will meet once a week for four weeks, providing students with the opportunity for a more focused study. Students will learn about materials, a variety of painting techniques, and methods of working, both during class and through optional homework assignments.
This class is suitable for beginners to intermediate painters.
Margo Burian is an award-winning artist who maintains studios in Grand Rapids and northern Michigan. She holds a BFA from Kendall College of Arts and Design. After a successful career as a commercial illustrator, the transition to fine art was a natural evolution. Known for her iconic northern Michigan landscape paintings in oil and acrylic. Heartfelt enthusiasm and creativity are the hallmarks of Margo's teaching style. She approaches her classes with openness and encourages students to embrace their innate creativity. margoburian.net.
October 6, 13, 20 and 27 10am-1pm
Available from dickblick.com (please plan accordingly)
Golden Heavy Body Acrylic Paints: Large tube Titanium White, Carbon Black, Cadmium Yellow, Lemon Yellow, Cadmium Red, Alizarin Crimson, Magnesium Blue, Ultramarine Blue
Dick Blick white Palette Paper 16×20
Blick Essentials White Nylon Value Brush Sets – set of 12 flats
Water container
Paper towel
Blue painters tape
Pencil
16×20 inch Masonite drawing board
Paper to paint on will be available for purchase through the instructor